"I'm very excited about the upcoming season," said Jan Traughber, Kirkland director. "There is truly something for everyone, including a fresh approach to classical music, comedy, world and Celtic music, Broadway hits and family programming."

The following is the lineup of events for the 2012-2013 season. Tickets are available immediately for all events, including Vespers, if three or more events are purchased. Early ticket buyers will receive 10 percent off three to five separate events and 15 percent off six or more events. Single-ticket sales will begin Aug. 27 for the fall semester events and on Dec. 10 for the spring semester. Tickets are available at Kirkland's box office at 217-424-6318 or www.kirklandfinearts.com.

___

Three Part Invention
Saturday, Sept. 8, 7:30 p.m.
Kirkland Fine Arts Center
$16-$28 adults; $10-$14 children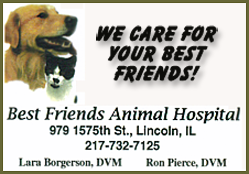 Three Part Invention features graduates of Juilliard, Yale and Harvard who have taken a background in a range of rock 'n' roll, jazz and avant-garde classical music and applied it to their lifelong love of Bach. Contemporary artists improvising on Bach's music is not a new idea, but when stellar musicians such as Phillip Aaberg (piano), Mike Block (cello) and Tracy Silverman (violin and six-string viola) combine forces, the improvisations become an event. Three Part Invention will perform works from their new all-Bach CD, "Three Part Invention," an album of reinterpreted versions of Bach masterpieces. Their live concerts also include original works and reinventions of other classical repertoire.
Hotel California
Saturday, Sept. 29, 7:30 p.m.
Kirkland Fine Arts Center
$16-$28 adults; $10-$14 children
Hotel California is the original Eagles tribute band featuring the authentic sound of the Grammy award-winning Eagles. Each concert presents a showcase of Eagles mega-hits such as "Take it Easy," "Heartache Tonight" and "Hotel California" as well as newer releases "Get Over It" and "Love will Keep Us Alive." By blending their vocal and musical talents, Hotel California faithfully reproduces the sound of studio recordings by the Eagles, while recreating a classic sound that transcends the boundaries of rock, R&B and country, delivering a modern, action-packed performance that brings this timeless music into the new millennium. This band, comprised of five respected, multitalented top music industry professionals, presents a dynamic, exciting show saluting the music of The Eagles, a supergroup whose music has proven to have a staying power that few bands lay claim to.
"Broadway's Next H!T Musical"
Saturday, Oct. 6, 8 p.m.
Kirkland Fine Arts Center
$18 adults; $15 alumni
The hysterical "Broadway's Next H!T Musical" is the only unscripted theatrical awards show. Master improvisers gather made-up hit song suggestions from the audience and create a spontaneous evening of music, humor and laughter. The audience votes for their favorite song and watches as the cast turns it into a full-blown improvised musical, complete with memorable characters, witty dialogue and plot twists. BNHM has been seen recently at The Triad, Tribeca Film Festival and at the New York Musical Theater Festival, among many others. Under the direction of improvisation veterans Rob Schiffman and Deb Rabbai, Theater Week hailed the show as "brilliant" and The New York Post called it "remarkable."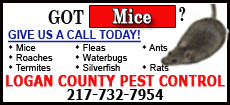 Vespers 2012
Saturday and Sunday, Dec. 1 and 2, 3 p.m. and 7 p.m.
Kirkland Fine Arts Center
$10 adults; $6 seniors
One of Millikin University's most popular events, Vespers (which means "evening prayer") provides the context for a seasonal concert that has become one of the university's most beloved traditions. Performed by 350 Millikin University singers and instrumentalists, Vespers features traditional and new music for choirs and brass. Individual tickets go on sale Nov. 1.
Holiday Jazz
Saturday, Dec. 15, 7:30 p.m.
Kirkland Fine Arts Center
$14-$20 adults; $10-$14 children
The Millikin University Faculty Jazz Sextet will once again get you in the holiday spirit with a reprise of their jazzy swing on Christmas classics. Upbeat and soothing favorites will make everyone in the family tap their toes and sing along. Come celebrate the sounds of the season during the fifth annual holiday concert with Millikin University's own School of Music faculty: Brian Justison, Ed Schaller, Randy Reyman, Dave Burdick, Perry Rask and Steve Widenhofer. Once again, the sextet will be joined on stage by guest vocalist and Millikin University alumnus Angel Spiccia.
Terrance Simien & The Zydeco Experience
Saturday, Feb. 9, 2013, 7:30 p.m.
Kirkland Fine Arts Center
$16-$28 adults; $10-$14 children
For more than two decades, Grammy award-winning artist Terrance Simien, an eighth-generation Louisiana Creole, has been shattering the myths about what his indigenous Creole Zydeco music is and is not. Zydeco is one of the most unique and wildly popular forms of American roots music, representing the multicultural Creoles of Southwest Louisiana and featuring the core instrumentation of the accordion and the frottoir (rub board). Leading his Zydeco Experience Band, Simien has become one of the most respected and internationally recognized touring and recording artists in roots music today. During the past 25 years Simien has shared studio and stage with Robert Palmer, Stevie Wonder, Los Lobos, Dr. John, The Meters, Alan Toussaint, Paul Simon and the Dave Matthews Band.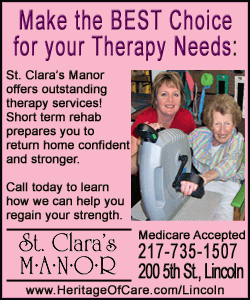 The Spencers: Theatre of Illusion
Friday, Feb. 22, 2013, 7:30 p.m.
Kirkland Fine Arts Center
$16-$28 adults; $10-$14 children
Today's magic isn't merely about baffling the audience by doing something seemingly impossible. It's about spectacle, drama, danger and personality, and that's exactly what separates the husband-wife team of The Spencers from every other magical performer in the field. People have been known to levitate, walk through walls, vanish and reappear. Be prepared to experience the magic yourself, because The Spencers don't want you to just sit in your seat and watch, they want you to participate. In one magical experiment, the entire audience is asked to get involved in a stunning, interactive mind-reading experience. The Spencers have been described by the critics as "Modern Day Houdinis." The duo presents a big, high-tech stage show that combines drama, comedy, romance and suspense with elaborate stage illusions.
Craicmore
Saturday, March 9, 2013, 7:30 p.m.
Kirkland Fine Arts Center
$14-$20 adults; $10-$14 children
Deeply rooted in the music of Scotland and Ireland, Craicmore plays contemporary traditional Celtic music and features the rich contralto voice of Nancy Johnson. Four-part harmony and driving rhythm from guitar, bass, Bohdran drums, flutes, bagpipes and a rumbling didgeridoo accent the warmth and passion of Craicmore's fiery performances. They have toured for over 10 years throughout the western states and recently performed a 14-concert engagement in Shanghai, China. Don't miss the sheer joy and humor of Craicmore.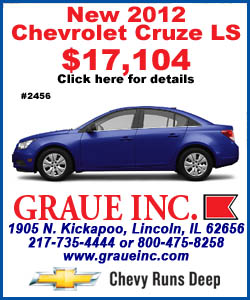 Thodos Dance Chicago
Saturday, April 6, 2013, 7:30 p.m.
Kirkland Fine Arts Center
$16-$28 adults; $10-$14 children
Thodos Dance Chicago is a critically acclaimed contemporary dance company delivering modern dance to audiences in a unique style that incorporates a variety of dance forms performed with innovative flair. "Breathtakingly athletic," "vibrant choreography" and "powerfully beautiful" are among the many critical accolades that Thodos Dance Chicago, or TDC, has received since its inception. The company performs on national and international dance circuits, as well as in Chicago's most prominent dance events.
"Broadway Today!"
Saturday, May 11, 7:30 p.m.
Kirkland Fine Arts Center
$18-$30 adults; $12-$16 children
"Broadway Today!" is the concert event that lets audiences experience the music, laughs and thrills from Broadway's most recent seasons performed by some of the leading talent in New York today. This unique evening was created in response to audience demand for the most recent Broadway hits combined with familiar favorites. "Broadway Today!" brings you the best from the past three seasons on Broadway, including all the new shows, revivals and long-running hits in one package so you get the most current shows as well as classics like "West Side Story" and "South Pacific." Due to the immediate, up-to-the-minute nature of the show, the program is always changing to reflect Broadway's most recent landscape.
___
Millikin University believes that the arts are essential to the enrichment of society and are a fundamental part of the educational process. Millikin's founder, James Millikin, declared that men and women should have both a classical and practical education to meet the demands of a changing society. The Kirkland Performing Arts Series supports this mission by encouraging both students and the community to participate in its programs and understand our multicultural heritage through performing arts events.
The Kirkland Fine Arts Center is the primary not-for-profit fine arts presenting organization in Macon County. During past seasons, over 100 professional performances have been staged at Kirkland, with Broadway tours of "Cats," "Showboat" and " Rent"; Grammy award nominees including Patti Page, The Neville Brothers and Little Richard; animal kingdom expert Jack Hannah; PostSecret blog founder Frank Warren; internationally acclaimed dance companies David Parsons, River North, Cirque Eloize and MOMIX; popular celebrities Bill Cosby and Howie Mandel; comedian Jay Leno; environmental advocates Robert F. Kennedy Jr. and Jean-Michel Cousteau; performing ensembles, including the Chicago Symphony Orchestra, Julliard String Quartet and London City Opera; and speeches by distinguished guests such as White House correspondent Helen Thomas, former Secretary of State Colin Powell and former Illinois Gov. Jim Edgar.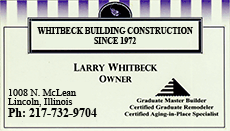 Events at the Kirkland Fine Arts Center are partially supported by a grant from the Illinois Arts Council, a state agency, and the Midwest Arts Council.
For more information on Kirkland Fine Arts Center, visit www.kirklandfinearts.com.
[Text from file received from Millikin University]