Farm Service Agency expands emergency haying and grazing authority with the addition of 8 CRP practices for 2012

Send a link to a friend
[August 06, 2012] SPRINGFIELD -- In response to the expanding drought, Scherrie V. Giamanco, state executive director for the USDA Farm Service Agency in Illinois, announced the addition of eight CRP practices that livestock producers and other participants in the Conservation Reserve Program will now be able to emergency hay and graze.
"Many of these additional acres have wetland-related characteristics and are likely to contain better-quality hay and forage than on other CRP acres," said Giamanco.

The list of eligible practices has been expanded to include:
CP8A, Grass Waterway-Noneasement

CP23, Wetland Restoration

CP23A, Wetland Restoration, Non-Floodplain

CP25, Rare & Declining Habitat

CP27, Farmable Wetlands Pilot Wetland

CP28, Farmable Wetlands Pilot Buffer

CP37, Duck Nesting Habitat

CP41, FWP Flooded Prairie Wetlands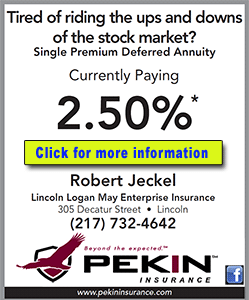 The payment reduction for emergency haying and grazing has been reduced from 25 percent of the rental payment per acre to 10 percent for the 2012 year.
Emergency haying is available now through Aug. 31. Participants must leave at least 50 percent of each field or contiguous CRP field unhayed for wildlife. Hay that is baled may be given away or sold. All hay must be removed from the field by Aug. 31.
Emergency grazing is allowed now through Sept. 30. Participants must leave at least 25 percent of each field or contiguous CRP field ungrazed, or graze not more than 75 percent of the stocking rate. All livestock must be removed by Sept. 30.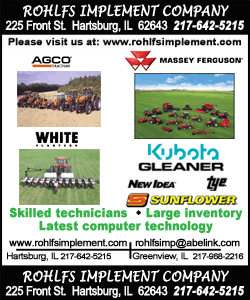 Eligible producers who are interested in haying or grazing CRP under the emergency authorization, and current CRP participants who choose to provide land for haying or grazing to an eligible livestock producer, must first request approval from their local FSA office and obtain a modified conservation plan from the Natural Resources Conservation Service.
To help minimize effects on these sensitive specialty practices, haying and grazing may only occur under strict compliance rules. USDA will conduct follow-up monitoring and evaluation of these opened CRP areas to study the effects of the drought and USDA's emergency haying and grazing actions.
For more information on FSA's emergency haying and grazing of CRP acreage or other drought assistance, contact your local FSA office or visit FSA online at www.fsa.usda.gov.
[Text from file received from Illinois Farm Service Agency]