How can hot weather or working out harm your teeth?
By Lee Gurga, DDS, Apple Dental Center

Send a link to a friend
[August 06, 2012] Whether it is refreshment from the hot weather or from an intense workout, sports and energy drinks are becoming an everyday beverage choice for many folks, especially teens. Although these products can help the body cope with the physical demands of vigorous exercise, they wreak havoc with your teeth.
The primary culprit is the acidity, or very low pH.

If you recall from your days in high school chemistry, pH is a measure of acidity or alkalinity, with water being the standard of neutrality at a pH of 7.0. Sports and energy drinks are very acidic by design because your body can absorb electrolytes and carbohydrates much faster in a low pH environment.

Unfortunately, your teeth become demineralized in that same acidic environment. The enamel coating of your teeth is formed of an organic matrix that is hardened by minerals, primarily calcium and phosphorus, and is the hardest substance in your body. But these minerals can be leached out of the teeth when the pH drops below a pH of 5.5, and rapid demineralization occurs when the pH drops below 4.0.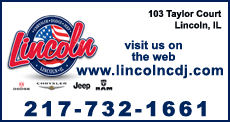 Consumption of sports and energy drinks has increased dramatically in recent years. It has been reported that over 50 percent of adolescents consume at least one sports drink per day.
Sports drinks were developed to prevent dehydration and replace carbohydrates and electrolytes lost during rigorous physical exercise. Energy drinks, which contain vitamins, carbohydrates and unregulated amounts of caffeine, were developed to improve energy, weight loss, stamina, athletic performance and concentration.
A study published in the May-June 2012 issue of General Dentistry examined the effects of sports and energy drinks on tooth enamel. The research model mimicked the way the average teenager would consume these beverages, then measured the amount of minerals taken from the teeth.
Significant demineralization of the enamel was present after just five days of exposure to sports and energy drinks.
It was noted that energy drinks produced nearly twice as much damage as sports drinks.
The average pH of commonly available sports and energy drinks was found to be 2.91 and 3.05 respectively -- well below the critical 5.5 minimum pH level that your teeth require to remain intact. Demineralized teeth are much more susceptible to decay, staining and sensitivity. What is worse, is that this damage is permanent.
The first step in managing these risks is to minimize the consumption as much as possible. Weigh the risks and benefits and decide whether you really need these products. If you must, limit the amount of time these beverages are in your mouth. In other words, gulp, don't sip. Always follow with water to help neutralize the pH of your mouth as quickly as possible. A straw placed in the back of the mouth can be used to keep the beverage out of contact with the teeth and oral cavity.
So stay hydrated during these hot summer days, but use these sports and energy drinks with caution. And don't forget: Water is your teeth's best friend.
___
Reference: "A comparison of sports and energy drinks--Physiochemical properties and enamel dissolution" by Poonam Jain, BSD, MS, MPH, Emily Hall-May,MS, Kristi Golabek, Ma Zenia Agustin PhD. General Dentistry, May/June 2012. Pg. 190-197.
http://www.agd.org/publications/
articles/?ArtID=10623
[By LEE GURGA, DDS, Apple Dental Center]
Website: www.appledental-lincoln.com
Lincoln Daily News disclaimer
Articles provided to Lincoln Daily News by Dr. Lee Gurga, Apple Dental Center, are for information and education purposes only. Articles are not intended to offer specific medical, dental or legal advice to anyone. No guarantees or warranties are made regarding any of the information contained in these articles. The information contained here should be used in consultation with a provider of your choice as needed, and no doctor-patient relationship has been established.