Slim Randles' Home Country
How to solve things after the election

Send a link to a friend
[August 11, 2012] "One of these days," said Pete, out behind the sale barn where he works, "I'm going to be elected emperor, and then, by smash, I'll change everything around."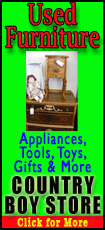 Now several of us from the Mule Barn coffee shop's philosophy counter were out back there with Pete to look at an Angus bull that he thought each of us should have and none of us needed.

"I thought you hated politics, Pete," Doc said.

"I do, Doc. I do. But I've figured out a way to solve the energy crisis, lower taxes, eliminate the deficit -- whatever that is -- and ... well, fix things forever."

We waited. Pete just stuck a straw in his mouth and chewed on it. He was looking pensive. That's hard for Pete. But we waited, because we're not big on politicians, but all of us want to fix things.

"Do I have to hurt you, Pete?" Dud asked.

"Huh? Oh, you want to know ... OK, well here it is. It's them signs. It's an election year and every darn vacant lot in the valley has a whole forest of cardboard signs nailed to one-bys and pounded into the ground. And you drive around the neighborhood and every fourth house has one or two stuck in the lawn."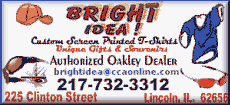 We nodded, as though we were smart.
"That's it in a nutshell, boys. Them signs. Yep ... them signs ... (sigh). Signs don't make any sense at all. They say someone's name, and sometimes they name his political party. Do they say why we should vote for him? No. That's why I came up with it."
"With what, Pete?"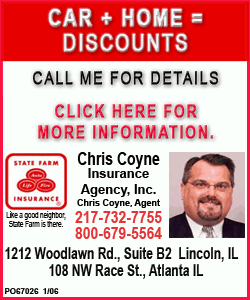 "Oh yeah. Wellsir, ever notice that them signs just stay right there like a full-color ugly ol' forest for weeks after the election? Well, here's my plan ... first off, we give them politicians one entire day after the election to take the signs down. That's a kind of graceful period. Then we charge them one dollar a day for each sign that hasn't been removed.
"Now this ought to keep the local politicians all tuned up and cleaning vacant lots or coughing up money to make up for the lower taxes we're gonna pay, right? But the real treasure is with the election for president. Now my plan is to have whoever loses that election pay a buck a day into the kitty for every day both his and the president-elect's signs stay up. Think of the money!"
We thought of the money.
Then Doc said, "You said this plan of yours would solve the energy crisis, though, Pete."
"Yep," he said, grinning. "We just burn them signs to stay warm all winter."
[Text from file received from Slim Randles]
Brought to you by the new book "Home Country," at www.slimrandles.com.