Illinois Wheat Forum Aug. 21
Illinois wheat producers, processors invited

Send a link to a friend
[August 13, 2012] BLOOMINGTON -- Illinois wheat producers and processors are invited to attend the Illinois Wheat Association's annual Illinois Wheat Forum on Aug. 21 at the Knights of Columbus Hall in Highland.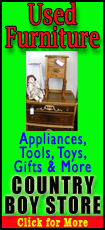 Those attending the Illinois Wheat Forum will have the opportunity to learn more about diseases that affect wheat yields in Illinois, key components of farm profitability, crop insurance and weed management, as well as receive information about 2012 wheat production in Illinois and the upcoming farm bill.

Participants also will have the chance to tour a number of exhibits, featuring seed companies, millers, elevators, crop protection services and other service industries.

"The Illinois Wheat Forum offers producers a chance to learn more about nearly every facet of production," said Diane Handley, executive director of the Illinois Wheat Association. "From crop insurance to a 2013 growing season outlook, producers will take home a wealth of information that will help them increase the productivity and profitability of their operations."
Registration for the conference begins at 8 a.m. and sessions begin at 9 a.m. The forum includes lunch and will conclude at 2:50 p.m.
For more information, visit the Illinois Wheat Association website at www.illinoiswheat.org, or call Handley, the association director, at 309-557-3662.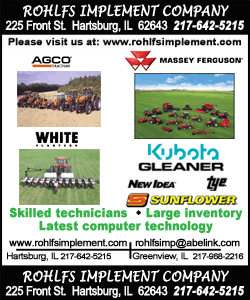 The Illinois Wheat Forum is made possible through the support of the USDA Risk Management Agency and the Illinois Farm Bureau.
___
The Illinois Wheat Association is a member organization serving all aspects of the Illinois wheat industry, from producer to processor. The association provides educational opportunities, encourages research relating to wheat and wheat products, promotes marketing alternatives, and represents its members in state and federal legislative activities relating to the needs of the Illinois wheat industry.
[Text from file received from Illinois Farm Bureau]