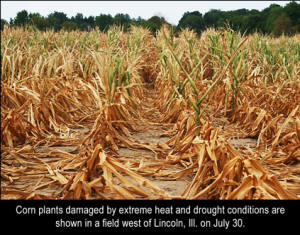 Farm Credit announcing drought relief assistance programs

Send a link to a friend
[August 14, 2012] MAHOMET -- What has developed into the worst drought in more than a half-century will significantly affect the upcoming harvest on central and southern Illinois corn and soybean farms. Yield and production forecasts released by the National Agricultural Statistics Service on Aug. 10 for the 2012 U.S. corn and soybean crops suggest that Illinois will see a 26 percent decrease in average corn yields and a 21 percent decrease in soybean yields per acre compared with 2011.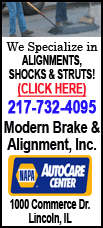 Some fields -- especially in southern Illinois -- have already been classified a 100 percent crop loss. The consequences of the drought will echo from the grain farmers to much of the Illinois agriculture industry. Livestock growers are being hit with reduced feed availability and higher feed costs. Virtually everyone involved in producing, using or handling grain will be affected.

In response to these drought conditions and their effect on Illinois farm families, Farm Credit Services of Illinois is announcing plans during Tuesday's Agriculture Day at the Illinois State Fair to implement drought relief assistance programs for the cooperative's stockholders. The association serves more than 8,500 farm families based in the southern 60 counties of Illinois.

"While we can't make it rain or restore a lost crop, Farm Credit is committed to always being there to support our owners," says Dave Owens, president and CEO of Farm Credit Services of Illinois.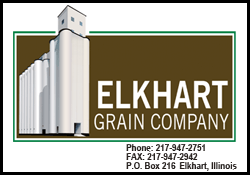 The relief program initiatives include an interest-free period -- for up to $100,000 of the loan balance on existing operating loans -- during the traditional harvest months of September, October and November. This program will be automatically applied to eligible operating loans as of Sept. 1. All interest charges on up to $100,000 of the loan balance through Nov. 30 will be credited back to the borrower.
Farm Credit is also offering to restructure existing loans to defer current payments for farmers experiencing unexpected cash-flow challenges as a result of the drought conditions. Additionally, Farm Credit will proactively work with individual borrowers to consider the opportunity of locking in historically low long-term interest rates.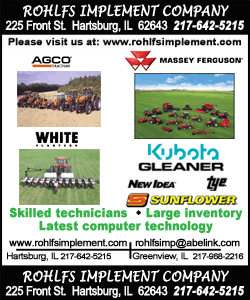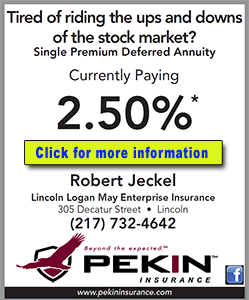 "As a cooperative business, our overriding concern is for the financial viability of our customer stockholders. Although many grain farmers manage these weather-related risks through crop insurance, there will still be some financial impact and possible cash-flow challenges," Owens said. "We hope these relief programs provide a bit of respite from the sobering realities of the drought and heat-stress damage in the fields. Farm Credit is genuinely mindful of both the economic and emotional struggle farmers are facing this year. Our commitment is to stand with them during both the prosperous and the challenging times in agriculture."
Farm Credit hosted 12 different "Drought Discussion" informational meetings for farmers throughout central and southern Illinois in July and early August. More than 1,000 farmers participated in these meetings, which each featured a crop insurance industry expert who explained the processes and proper procedures for submitting and receiving crop insurance claims.
___
Farm Credit Services of Illinois is a farmer-owned and directed agricultural lending cooperative that serves 8,500 farm families, agribusinesses and rural landowners in the southern 60 counties of Illinois with competitive and flexible financing and crop insurance expertise. The association manages a $3 billion loan portfolio and sells 1.8 million acres of crop insurance coverage. The mission of the U.S. Farm Credit System is to be a reliable provider of financial capital and financial services to agriculture and rural America.
[Text from news release from Farm Credit Services of Illinois]