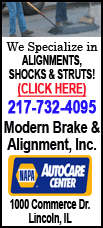 Rio Mayor Eduardo Paes waved the five-ringed flag as he and other top officials disembarked from the flight that brought them back from London, where they attended the games' closing ceremony on Sunday.
Speaking at a packed news conference at Rio's Tom Jobim international airport, Paes called it an "important moment" for Rio and for Brazil at large. He pledged the games will leave a vast legacy for Rio, the beachside metropolis that suffered from decades of neglect after it lost national capital status to Brasilia in 1960.
"I see the arrival of this Olympic flag as not the start, but the consolidation of an important process of transformation for the city of Rio de Janeiro," he said.
"Rio is a city that spent the lion's share of its history, much more time than it should have, looking toward the past. I'm sure that this process of transformation, this turning toward the future, has been consolidated here."
He added the most important effects of the Olympics "are sometimes, many times, the intangible transformations, the impalpable ones related to the brand of a country, the brand of a city, with the self-esteem of a country."
A handful of demonstrators gathered outside the airport to protest against expulsions connected with Olympic projects and others tied to the 2014 soccer World Cup, which Brazil is also hosting.
The Popular Committee for the World Cup and Olympics, which organized the protest, says as many as 170,000 people risk being removed from their homes, or already have been removed, due to projects related to the two mega-events.