The safety and security of our country is incredibly important, but taking the education of our nation to a higher level would perhaps produce soldiers and pilots who could win a war without that extra bomber.

Ideally, both education and our military should have the lion's share of our tax dollars. Instead, nearly half of our tax dollars go to propping up individuals and families who are not able to support themselves. Perhaps if all Americans had a better education, we would be in a better position to vie for jobs that would support ourselves or have the tools to create our own businesses.

Simple economics shows, of course, that presently, there is a lack of jobs at which people could work. Again if more of our tax dollars were used for education, there would surely be more jobs for teachers and anyone skilled in any industry that produces educational material: textbooks, software, school supplies, desks, whiteboards and the construction of new classrooms and schools. The more jobs that open up, the less money would be needed to prop up those without an adequate means of support.

Now, I am not a mathematician or a politician. I don't even watch the news very often. But just a quick tally of the number of people in the nation multiplied by the amount of tax dollars I pay, is enough to convince me that there is a severe money leak somewhere in the government coffers.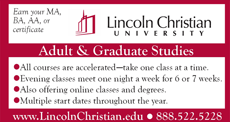 If the powers that be really want to find the money for something as important as education or security, they must simply put a woman who has lived through the '50s and '60s in charge of the budget. She was raised by survivors of the Great Depression. Typically, her husband would give her a stipend of $30 each week that was supposed to feed four children, put braces on their teeth, feed a dog her husband insisted on and buy clothes for all of them ... except the dog. Even taking into account the inflation since then, that was an amazing feat.
My mother did that. For many years. She was a model of self-sufficiency and self-discipline at that time in our lives. I honestly don't know how she did it.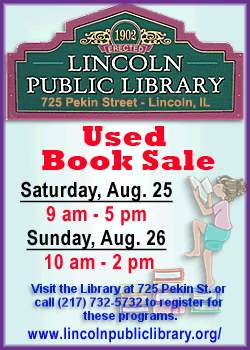 Mom grew her own vegetables rather than importing them from other countries ... er, farmers. She cut every unnecessary expense like designer sneakers and "bridges to nowhere." She never used credit, because if she couldn't pay for it today, she knew she couldn't pay for it tomorrow. (Do you know that the U.S. has steadily carried more debt every year of its existence except for 1834-1836, when Andrew Jackson was president? We had zero debt then.)
Mom put what little money she had where it would do the most good: raising her country ... er, family ... into healthy, intelligent, self-supporting Americans.
Much of the waste in this country can be attributed to the "pork" that goes into every bill that is finally passed. Many senators won't vote for a bill unless he or she gets some pet project paid for in the same bill. The writer of the bill will make that deal with the devil because he or she knows the bill will not pass without those votes. That's called pork ... and blackmail. It should be illegal.
Can you imagine if my mother was given that $30 from my father with the understanding that she would buy a pork roast for his mistress first? I can assure you that didn't happen. Not in my family and not in any other family. Otherwise the men wouldn't have lived long enough to reproduce. The money was for food, clothing and braces only -- no pork. She made sure of it.
Now that I think of it -- move over, Obama and Romney ... Mom for president!
[By LAURA SNYDER]
Laura Snyder is a nationally syndicated columnist, author and speaker. You can reach her at lsnyder@lauraonlife.com or visit www.lauraonlife.com for more info.