Route 66 Jet Rally coming to Litchfield Sept. 7-9
Exhibition of remote-control jets flying up to 200 mph

Send a link to a friend
[August 15, 2012] LITCHFIELD -- More than 50 pilots of high-powered remote-control jets will converge on Litchfield Municipal Airport on Route 66 with 60 of their aircraft for a dramatic exhibition of flying skills and aerial demonstrations Sept. 7-9. The seventh annual Route 66 Jet Rally is free and open to the public.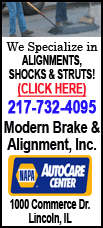 The aircraft represent true scale models of military jets or high-performance sport jet aircraft. Powered by real miniature jet engines, these aircraft can fly up to 200 mph and range in price from $6,000 to more than $40,000.

The demonstrations and competition will take place from 9 a.m. to sunset Sept. 7 and 8 and from 9 a.m. to 1 p.m. Sept. 9.

Parking and admission are free, and bleacher seating will be provided.

The event is sponsored by the Litchfield Airport Authority and the Route 66 RC Jets Club.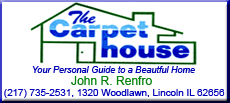 Litchfield is a popular destination for travelers exploring Route 66. Three miles of the original Mother Road pass through Litchfield, including two separate alignments built during different eras of the famous American highway's history. The Ariston Café and the Sky View Drive-In, both members of the Route 66 Hall of Fame, continue to operate today, giving Litchfield visitors a true taste of the bygone era of American tourism found on Route 66.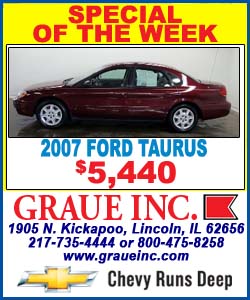 Located midway between Springfield and the St. Louis metropolitan area, Litchfield is a growing tourist destination for travelers on Interstate 55. Long known for its location and rich place in Route 66 history, today Litchfield boasts a 1,400-acre public recreational lake, a historically preserved downtown area, Route 66 icons, nearby golf courses and wineries, antique shopping, camping, picnicking, biking, and horseback riding.
Learn more about this event and the city of Litchfield by visiting www.visitlitchfield.com or by calling 866-733-5833.
[Text from file received from Litchfield Tourism]