Dealing with the drought
By John Fulton

Send a link to a friend
[August 15, 2012] A half-inch of rain certainly isn't going to end the drought, and that's if you were lucky enough to catch that much. This summer, the name of the tune is "What part of the cloud were you under?" The lack of rainfall, combined with the excessive heat, has been devastating. The drought has raised many questions about care and maintenance of plants. Some of those questions are ones that can be dealt with, but many are unanswerable.
Let's start with lawns. "Will my grass come back?" is by far the top question. The answer is, "It depends." I will guarantee you some areas are completely dead where water hasn't been applied. I can also guarantee you some areas are still alive. With cooler temperatures, and hopefully some rainfall, one can begin to tell where you may have something green and growing. It will take a while in many places to determine the survival rate. Dormancy begins in the leaf blades, then goes to the crowns and finally the roots. If the roots go, the grass is gone. Grass will probably be coming back from the roots -- if it is still alive. One way to tell is to dig a plant and see if roots are still plump and white. Brown and dried up is not a good thing when it comes to grass roots.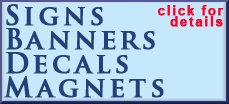 "Should I reseed or overseed my lawn?" That all depends on how much has survived and how much rain you figure we will get by the end of September. Several "rules of thumb" enter into the equation. One is if dead areas are no larger than a dinner plate, the grass can fill in itself. Another is if it doesn't rain, then it doesn't matter -- unless you are willing to water. The last one to throw out for now is the germination period for grass seed. It can take up to a month for Kentucky bluegrass, three weeks for red or chewings fescue, and 10-14 days for .perennial ryegrass. You need to have grass established before freezing temperatures arrive. This means seeding dates by Sept. 10-15.
"What about weeds?" It's really easy to control weeds right now. If it is green, you can spray it. That doesn't mean that many weeds haven't also had the tops die off. In that case, control is not practical.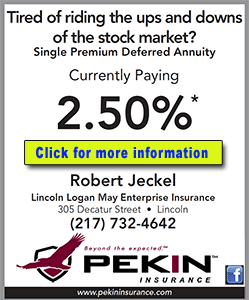 In the grand scheme of things, I would concentrate on getting grass growing if you can. You can always stop the weed cycle. I would also avoid fertilizer at this time. Grass will grow under poor fertility conditions, and adding fertilizer (and large amounts of salt are in the fertilizer) may make things much worse.
Many perennial plants such as trees, shrubs and others are also suffering. In many cases, the heat has been as detrimental as the dry weather. You can add water, but you can't take away heat in most cases. The weather we have had has caused many plants to try to protect themselves. This could be in the form of losing leaves, shedding fruit or even dying back. Leaves aren't as important as buds. Check for plump, green buds to get an idea of the long-term survival of these plants. An inch of water a week will keep things green and growing, while a fourth of that amount will keep them alive. Browning of leaves, especially on the tips, simply means the plants can't keep up with the amount of water they are losing.
Hopefully these tips will help you manage things as we head into the fall months. And, hopefully the fall months will be much kinder to us and our plants.