Businesses, government agencies from 8 states meet to enhance earthquake response
IEMA announces agreement with Sears Holdings to boost emergency response, recovery efforts

Send a link to a friend
[August 16, 2012] SPRINGFIELD -- More than 200 business leaders and government officials from eight states are meeting in Hoffman Estates this week to forge public-private partnerships that will enhance preparedness, response, recovery and risk-reduction efforts for a potentially catastrophic earthquake occurring within the New Madrid Seismic Zone. The three-day Capstone 14 workshop is hosted by the Central United States Earthquake Consortium, or CUSEC, and its eight member states of Alabama, Arkansas, Illinois, Indiana, Kentucky, Mississippi, Missouri and Tennessee.
The Capstone 14 workshop, meeting at the Sears Holdings facility, is the first in a series of activities planned over the next two years, culminating in a large-scale exercise among the eight CUSEC states and their private-sector partners in June 2014.

"Addressing the earthquake risk in the central U.S. isn't just a government issue," said Jim Wilkinson, executive director of CUSEC. "The hazard has such a large geographic footprint across the central U.S., it mandates a broad planning approach involving leadership from companies large and small working hand in hand with those in the public sector."

The New Madrid Seismic Zone stretches along the Mississippi River valley from southern Illinois to Mississippi. The most powerful earthquakes ever to occur in the continental United States took place in the New Madrid Seismic Zone during the winter of 1811-1812. Earthquakes in the central or eastern United States affect much larger areas than earthquakes of similar magnitude in the western United States due to differences in geology east and west of the Rocky Mountains.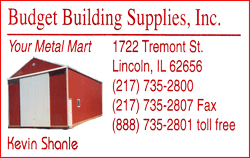 According to a study by the Federal Emergency Management Agency, a 7.7 magnitude earthquake along the New Madrid Seismic Zone could cause $300 billion in direct economic losses within an eight-state area, while indirect economic losses could total twice that amount. In addition, as many as 3,500 fatalities could occur throughout the affected region, with 7.2 million people displaced and 2 million people seeking temporary shelter.
During the workshop, business leaders and government representatives will discuss disaster intelligence collection and sharing; ways to support whole community disaster recovery; training and exercises; managing volunteers and donations; resource identification and management; transportation issues following a disaster; and technology for sharing information. On the final day, participants will develop a regional plan for public-private preparedness, response, recovery and risk reduction and a timeline for implementing that plan.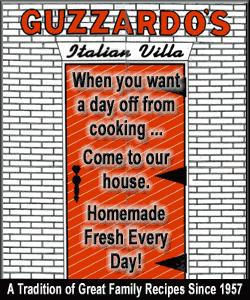 Jonathon Monken, director of the Illinois Emergency Management Agency, said the Capstone 14 initiative provides another opportunity for Illinois to forge important alliances with the private sector. Monken said IEMA recently signed an agreement with Sears Holdings that will enhance the state's ability to understand the impact of an emergency, more effectively respond to disasters and speed recovery for affected communities.
Under the agreement, the Illinois-based company will partner with IEMA whenever possible to support state disaster response by providing expertise and situational information, opening stores as soon as possible following a disaster and donating needed supplies.
"Following most disasters, local businesses are often the entities that can most quickly and accurately determine the extent of a disaster and are a key component for the state to support community recovery," said IEMA Director Jonathon Monken. "By the public and private sectors working in partnership in response to a disaster, we can accomplish much more than through separate and disparate efforts. We hope this agreement will serve as a catalyst for other businesses to also partner with us to further enhance statewide preparedness."
During a disaster, IEMA's director can contact Sears Holdings to gather situational awareness the company may be able to provide or to request assistance, such as the donation of supplies that are unavailable at the local or state levels. By better understanding the impact of an emergency, responders will be able to more appropriately allocate resources and services, thus limiting the impact of a disaster on the community.
[Text from Illinois Emergency Management Agency file received from the Illinois Office of Communication and Information]