Still, coach Mike McCarthy wants to see his team show steady growth from game to game. And that isn't going to happen when players are giving the ball away.
Backup quarterback Graham Harrell threw two interceptions -- although he wasn't necessarily at fault for either one -- No. 3 quarterback B.J. Coleman tossed his only attempt to the other team, and wide receiver Randall Cobb lost a fumble in the Packers' ugly 35-10 preseason loss to the Cleveland Browns at Lambeau Field on Thursday night.
"I don't care if it's preseason, scrimmage, practice -- it's something that needs to stop," McCarthy said. "There's no excuse for that. For as much as we train taking care of the football and emphasizing it, it's important that the things that you do every single day in your practice structure show up on game day."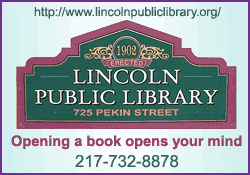 It was a better night for Browns rookie quarterback Brandon Weeden.
Weeden showed improvement in his second preseason game, avoiding some of the trouble he found last week.
"Some of my guys made plays for me, which is good," Weeden said. "I think it was progress and I felt really comfortable. I saw things coming, I saw where they were blitzing from. I knew they were picked up and that's the start. You just kind of build off that and go from there."
Browns coach Pat Shurmur said the Packers' defensive pressure was a good test for Weeden after he faced mostly a four-man rush against Detroit.
"Today we played against a lot of pressure," Shurmur said. "So those are two different feels of the way the game goes, and I think Brandon got a chance to go through that."
Weeden, a first-round pick out of Oklahoma State who already has been chosen the Browns' starter, played the first half and was 12 of 20 for 118 yards.
Browns kicker Phil Dawson hit three field goals, including a pair from 50-plus yards. Dawson missed a 56-yarder just before halftime for Cleveland (No. 30 in the AP Pro32).
Aaron Rodgers looked sharp in limited action, but Harrell was shaky for the Packers.
Rodgers threw a 20-yard touchdown to Jordy Nelson on his first series for the Packers (No. 1).
The reigning NFL MVP stayed in for two more series, completing 6 of 11 passes for 59 yards. He also had a 21-yard scramble and took a hard hit on another rushing attempt.