The Lincoln Railer football team will host its annual "Meet the Railers" event tonight at 7. Fans attending the game are asked to bring a water or Gatorade donation as their ticket for the event.

Andy McDonald will begin his second year as the head coach of the Railer program. After finishing his first season with a record of 2-7, McDonald and the Railers will look to take a step forward this season, while also establishing a foundation for the future with what is expected be a youthful team with several first-time starters in key positions.

Out with the old, in with the new

Absent from this season's roster are program stalwarts such as quarterback James Leisinger, fullback-linebacker Andy Krusz, lineman Sawyer Conrady, halfback-linebacker Zach Schleder, wingback-safety Moses Rogers, wingback Garrett Cooper and wide receiver-cornerback Logan Armbruster, all of whom graduated from LCHS in May.
That means a new quarterback, several new ball carriers and receivers, and at least one big hole to fill on the offensive line.
Replacing Leisinger -- a three-year starter behind center -- is junior Austin Krusz.
McDonald summarized Krusz's potential by saying that what he may lack in experience, he makes up for in leadership and raw athleticism.
"Austin Krusz is going to be the starting quarterback. He has been extremely committed over the offseason, from the spring into summer," said McDonald. "He's really stepped up and made himself into a leader. He's realized he can't just go through the motions, he has to be a leader for the guys on the field. He is definitely making an effort to do that. And the guys have been receptive.
"He's also in the top two or three of the most athletic kids we have on the team. We'll have the ball in his hands a lot, between throwing it or handing it off and running it. We'll rely on him quite a bit."
McDonald also pointed to junior Anthony Cannon and senior Conner Schmidt as being relied upon to make plays in the backfield for the Railers. Cannon -- aptly named "Tank" for his sturdy build and aggressive style of running -- will assume Krusz's role as the fullback. McDonald also praised Schmidt's toughness.
"He'll find holes, knock some guys over and finish runs hard," McDonald said of Schmidt. "That's what we like about him."
On the outside, fans can expect Krusz's top target at receiver to be Dane Eimer, who has been a prominent player on Lincoln's defense for the last two years in the secondary.
McDonald said Eimer, a senior and perhaps the team's most vocal leader, has grown as an offensive threat in the offseason, capable of providing some explosive plays when needed.
"He'll be counted on. He's had a great summer and has really stepped up his offensive game," McDonald said of Eimer. "We knew he would do the job defensively. He's been doing that for a few years. Now he's really stepped up into a leadership role.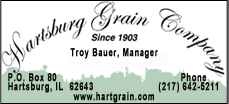 "That's the thing about Dane: He wants to be on the field. We'd have to drag him off the field."
In McDonald's eyes, the Railers' biggest strength this season will be in the trenches, where they return four sizable, talented and experienced lineman from a season ago in seniors Austin Brummett, Riley Reid, Daniel Bacon and Brandon Aper. McDonald said the fifth spot on the line was still in a competition phase, with just over a week until the season-opener against Jacksonville.
"We've got beef up there that we don't typically have," said McDonald of the lineman. "They'll have to get their pads down and move the line of scrimmage. That'll be a strength we'll have, running between the tackles."
Ground and pound
As has been the case in recent years, fans should expect Lincoln to be a predominantly run-oriented offense. The strategy for the Railers will be to sustain long, lengthy drives that keep the ball in their possession while keeping the opposition's offense off the field.
While explosive plays may be infrequent due to a lack of team speed that McDonald freely admits to, if the Railers can capitalize on their strength at the line of scrimmage and the toughness of runners like Cannon, Krusz and Schmidt, then the powerful offense could potentially wear opposing defenses down and grind out low-scoring victories.

That's the hope of the coaching staff, it appears.
"We will play to our strengths," McDonald explained. "It wouldn't make any sense with our personnel, with our numbers, to speed the game up. We need to control the ball, slow the game down and make the most of every play we've got and slow the game down.
"We won't have the speed of most of the teams in our conference. We just won't match up there. But this year, we will match up on the offensive line. I think we're going to have to pound people inside, maybe get some sweeps outside to keep them honest."
"And Austin has really developed in the last year. We're excited to see what he can do (in the passing game). He's developed his skills tremendously by working on it all summer. He has potential out there."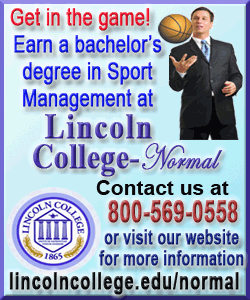 One key to the Railer game plan will be limiting turnovers, specifically fumbles. On more than one occasion last season, a critical fumble killed a promising offensive drive. In close games, those forfeited possessions proved costly: Of Lincoln's seven losses last season, three were by 10 points or less.
Holding on to the football has been a focus in the preseason thus far.
"We've got to (do) a better job of it," said McDonald. "We cannot put the ball on the ground. We've even purchased some devices and things that we use in practice to keep that in line. We expect to see a big improvement on that. It's not an option to put the ball on the ground."
The numbers game
If the Railers have a glaring weakness on their roster, it's in sheer size of the program.
Lincoln is the third-smallest school in total enrollment in the Central State Eight, but just focusing on enrollment can be deceiving. The two smaller schools in the conference are Springfield Sacred Heart-Griffin, a private school with a rich football tradition, and Rochester, which has won consecutive state championships at the Class 4A level.
While the conference's bigger schools may have 100 or more football players, the entire football program at LCHS has about 50 players, and this season, almost half of that number is the freshman class.
While only 11 players can play in a varsity game at any given time, McDonald admitted that the Railers will be at a considerable disadvantage at times this season because of problems created by the lack of numbers.
"Obviously when you have more bodies out here, first of all, you're going to have more competition for positions," said McDonald. "There's strength in numbers. Especially in a game situation.
"Ideally, you'd have one offensive side of the ball and one defensive side of the ball. Not just for the physicality of it, but just to have a little bit of rest so they can be fresher on the field. Not only physically but mentally, to get a little a mental rest over the course of a game."
The lack of depth doesn't just on game days either. It also hurts on a daily basis, in practice.
"Against bigger schools, they will have guys that all they do is offense or defense. So that's all they have to learn," said McDonald. "Many of our guys are doing double duty mentally, physically and their reps in practice. They have to be well-conditioned, stay sharp and focused at all times. We emphasize to them frequently, they can't get tired and drop off. It's easy to get tired, feel weak and then lose focus."
Indeed, McDonald said he expects at least six or seven Railers to play offense and defense throughout the season, or at least until some of the inexperienced Railers can prove they will be able to compete at the varsity level.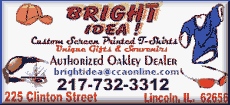 "We've been like that for years, where more than most teams, we have guys playing both sides of the ball, and this year will probably be even more so," the coach said. "We're going to have, just about, the same guys on offense and the same guys on defense.
"It's going to come down to some sophomores getting on the field to give our older guys a rest."
McDonald evaluating effort, not statistics
While some fans are hungry for five wins and the prospects of a potential playoff berth, McDonald maintained a philosophy that he expressed last season.
While wins are obviously of great importance to everyone surrounding the program, as a coach of young men, his primary focus will be on less tangible things. The coach and teacher inside of McDonald is hoping to teach lifelong lessons that go beyond the field.
McDonald is focused on things like effort, commitment and persistence, as opposed to statistics, style or the hype of a potential playoff birth.
"We've not set any tangible goals with a lot of young guys. To me, it would be a shot in the dark to set a number of wins or yards per game or things like that," said McDonald. "We can guess at it.
"But, to me, I think the more important thing is, the more meaningful goal, is to get 100 percent effort and commitment on every play. We simply have to be as aggressive or more aggressive than the teams we match up against. And, we can never quit. We can't let down, no matter what. And lastly, play as a team as we try to play to the best of our ability."
[By JUSTIN TIERNEY]