Abraham Lincoln Healthcare Foundation seeks Healing Life Society members

Send a link to a friend
[August 17, 2012] The Healing Life Society membership drive is now under way. Life memberships at $1,000 and annual memberships at $100 are now available for those who value the natural and spiritual aspects of healing at Abraham Lincoln Memorial Hospital. Dues can be sent to the Abraham Lincoln Healthcare Foundation, 200 Stahlhut Drive, Lincoln, IL 62656; or given online with a credit card.
The Healing Life Society's purpose is threefold. Annual and life memberships provide the funds needed to maintain the healing gardens around ALMH, support an active spiritual care program for patients and families, and host an annual Service of Remembrance for families who have lost a loved one at ALMH in the past year.

Each spring, Healing Life Society funds are needed to replenish the annual planters, freshen the mulch, and add bulbs, perennials and trees to the landscape. ALMH's healing gardens currently feature colorful tulips in the spring, planters overflowing with annuals and a wide variety of perennials, shrubs, grasses and trees. There are many benches, walkways and patios for patients, their families and ALMH employees to pause for solace and reflection in moments of pain, stress or sadness. Offering a pleasing and peaceful outdoor environment helps ALMH live its mission to improve the health of the people and communities it serves.

The Healing Life Society ensures that an ALMH pastoral care chaplain is available to serve as a prayer partner and a counselor and administer the sacraments. A variety of Bibles and devotional materials are kept on hand to meet the needs of patients from all faiths. Additionally, the chapel is always available for anyone desiring a quiet place for prayer and reflection.
Finally, the Healing Life Society hosts the annual Service of Remembrance for family and friends to remember their loved ones who have died at ALMH in the prior year. A ceremony combining music, words of comfort and a solemn reading of names helps families heal after a loss. The families join together to establish a permanent reminder of their loved ones through the planting of new life in the garden. A release of butterflies follows, symbolizing connection and letting go.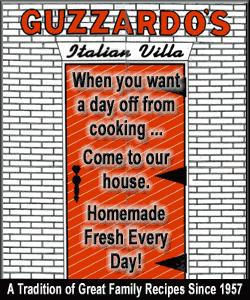 In addition to monetary gifts, gifts of time to assist with garden maintenance are also encouraged. Interested individuals should call 217-605-5701 to find out more and offer their talents.
Abraham Lincoln Memorial Hospital is a community-based critical-access hospital serving the people of Logan and eastern Mason County. The Abraham Lincoln Healthcare Foundation was formed in 1986 to support ALMH. For more information about foundation programs, call 217-605-5006 or visit www.almh.org.
[Text from file received from Abraham Lincoln Memorial Hospital]