'Income Opportunities for Small Acreages' workshop

Send a link to a friend
[August 17, 2012] Landowners looking for opportunities to increase their income will find the "Income Opportunities for Small Acreages" workshop a great benefit. Whether you have a small plot of land or even a large farming operation, but have some acreage to put to another use, this workshop is worth your while. It will be presented in Lincoln on Sept. 4 and is free and open to the public.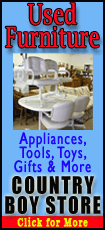 The workshop will run from 8:45 a.m. until 1:45 p.m. at the Extension building, 980 N. Postville Drive in Lincoln, and then there will be an optional tour of PrairiErth Farm.

The workshop will include the steps to become a certified organic operation, presented by Deborah Cavanaugh-Grant, University of Illinois Extension educator for local food systems and small farms. Dr. Joel Gruver, professor with the School of Agriculture at Western Illinois University, will provide the latest information on small farm organic farming research that he is conducting.
The highlight of the workshop will be presentations by Dave Bishop and Kelly Schneider of PrairiErth Farm, which is a 300-acre USDA-certified organic farm near Lincoln. Bishop has 30 years of farming experience and is a much-sought-after expert on organic farming. Schneider will present her specialty, vertically integrated edible biosystems, commonly called "food forests."
"Organic farming is very special," said Bishop. "We enjoy working with the land and sharing our products with customers, with whom we develop a very special relationship."
Attendees will also learn about technical and financial assistance available from the USDA Natural Resources Conservation Service. This agency offers cost-share programs for vegetable and specialty crop production and for organic and transitioning organic production. If your farm is not yet signed up for USDA programs, a representative from the USDA Farm Service Agency will be on hand to go over the basics of getting your farm records set up to become eligible.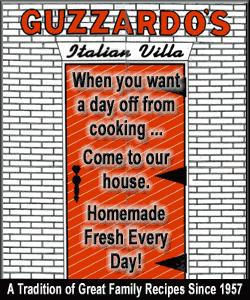 Lunch and the opportunity to apply for a travel stipend are available to those who preregister by Aug. 27. For more information or to register, contact Prairie Hills RC&D at 309-833-4747 or email prairie@frontier.com.
The workshop is sponsored by the Illinois Association of Resource Conservation and Development Councils, National Association of RC&D Councils, and USDA Natural Resources Conservation Service, and co-sponsored by Blackhawk Hills RC&D, Prairie Hills RC&D, Two Rivers RC&D and the University of Illinois Extension.
[Text from file received from University of Illinois Extension]