State health department confirms additional H3N2v influenza cases
Common flu precautions recommended

Send a link to a friend
[August 18, 2012] SPRINGFIELD -- The Illinois Department of Public Health laboratory has confirmed three cases of what is known as the H3N2v influenza virus. IDPH is working with local, state and federal health officials to reduce the spread of this virus, but additional cases are possible; therefore, it is important to take preventive steps. The three confirmed cases all report having contact with swine at agricultural fairs in central Illinois. All three cases are children, and they haven't required hospitalization.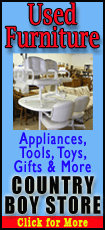 H3N2v is a variant form of influenza A. The Centers for Disease Control and Protection is currently reporting approximately 225 cases in nine states is the U.S. this year. Most infections have occurred following contact with swine, with no evidence the virus is being continuously passed from person to person. So far, the severity of illnesses associated with this virus in people has been similar to the severity of illnesses associated with seasonal flu virus infections.

"The Illinois Department of Public Health and the Illinois Department of Agriculture are closely monitoring this new strain of influenza," said IDPH Director LaMar Hasbrouck. "By taking a few preventive steps, like washing your hands frequently and not eating around farm animals, you greatly decrease your risk of getting the flu."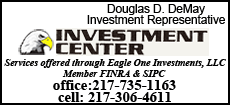 The state health department and the state agriculture department have increased hand-washing stations on the state fairgrounds in Springfield and Du Quoin and provided guidance and prevention recommendations to fair exhibitors, local health departments, health care providers and fairgoers. The department of agriculture looks at every animal that enters the state fairgrounds, and a veterinarian is on-site.
Tips to avoid influenza:
Wash your hands frequently with soap and water before and after exposure to animals.

Do not eat, drink or put anything in your mouth while visiting animal areas.

Do not take food or drinks into animal areas.

Avoid close contact with animals that look or act ill.

If you have an underlying health condition, use caution when deciding to visit an animal area.,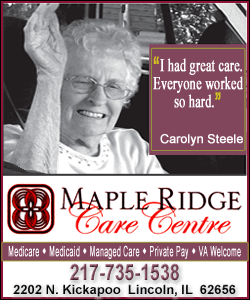 Influenza is contracted through droplets when an infected person or animal coughs or sneezes. Those droplets can either be inhaled or can be on a surface you touch with your hand, and then touch your mouth or nose.
Flu symptoms include fever, cough, sore throat, runny or stuffy nose, body aches, headache, and fatigue. Illness can last a week or two. Certain people have a higher risk of serious infection from influenza, including the very young, elderly, pregnant women, people with weakened immune systems and those with asthma, diabetes and heart disease. If you are among one of these groups, be cautious about being around animals. If you have, or do come into contact with swine and are experiencing flu symptoms, contact your health care provider.
This new strain of influenza has not been shown to be transmissible to people through eating properly handled and prepared pork.
[Text from Illinois Department of Public Health file received from the Illinois Office of Communication and Information]