Today's highlight in history:
On Aug. 18, 1920, the 19th Amendment to the Constitution, which guaranteed the right of all American women to vote, was ratified as Tennessee became the 36th state to approve it.
On this date:
In 1587, Virginia Dare became the first child of English parents to be born on American soil, on what is now Roanoke Island in North Carolina. (However, the Roanoke colony ended up mysteriously disappearing.)
In 1838, the first marine expedition sponsored by the U.S. government set sail from Hampton Roads, Va.; the crews traveled the southern Pacific Ocean, gathering scientific information.
In 1846, U.S. forces led by General Stephen W. Kearny captured Santa Fe, N.M.
In 1862, Dakota Indians began an uprising in Minnesota (the revolt was crushed by U.S. forces some six weeks later).
In 1938, President Franklin D. Roosevelt and Canadian Prime Minister William Lyon Mackenzie King dedicated the Thousand Islands Bridge connecting the United States and Canada.
In 1958, the novel "Lolita" by Vladimir Nabokov was first published in New York by G.P. Putnam's Sons, almost three years after it was originally published in Paris.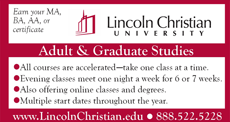 In 1961, federal appeals court Judge Learned Hand, 89, died in New York.
In 1963, James Meredith became the first black student to graduate from the University of Mississippi.
In 1969, the Woodstock Music and Art Fair in Bethel, N.Y., wound to a close after three nights with a mid-morning set by Jimi Hendrix.
In 1976, two U.S. Army officers were killed in Korea's demilitarized zone as a group of North Korean soldiers wielding axes and metal pikes attacked U.S. and South Korean soldiers.
In 1983, Hurricane Alicia slammed into the Texas coast, leaving 21 dead and causing more than a billion dollars' worth of damage.
In 1987, American journalist Charles Glass escaped his kidnappers in Beirut after 62 days in captivity. (Glass had been abducted June 17 with two Lebanese who were released after a week.)
Ten years ago: In a tearful farewell Mass in his beloved Krakow, Pope John Paul II told more than 2 million Poles that he would like to return one day -- but that "this is entirely in God's hands." Rich Beem beat Tiger Woods to capture the PGA Championship.