Health dept. confirms H3N2v influenza case in Logan County
Common flu precautions recommended

Send a link to a friend
[August 18, 2012] The Logan County Department of Public Health has received notice of a positive case of variant influenza A H3N2 virus, or H3N2v, in a Logan County child.
The child developed influenza-like symptoms on Aug.13 after having direct contact with swine at the Logan County Fair and the Illinois State Fair. The child was not hospitalized and is improving at home.

The Logan County Department of Public is working with the Illinois Department of Public Health to determine how the child contracted the infection. Additional testing is being conducted by the Centers for Disease Control and Prevention.

Since August of 2011, a number of H3N2v human infections have occurred in the United States. Most of the infections have occurred in humans after direct contact with swine.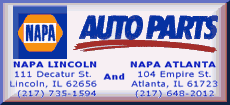 H3N2v is thought to be transmitted from infected swine to humans in the same way that seasonal influenza is spread. Coughing, sneezing and breathing in infected droplets or touching something that has the virus on it and then touching your nose or mouth may transmit the infection. According to the Illinois Department of Public Health, person-to-person transmission is thought to be rare.
Tips to avoid influenza:
Wash your hands frequently with soap and water before and after exposure to animals.

Do not eat, drink or put anything in your mouth while visiting animal areas.

Do not take food or drinks into animal areas.

Avoid close contact with animals that look or act ill.

If you have an underlying health condition, use caution when deciding to visit an animal area.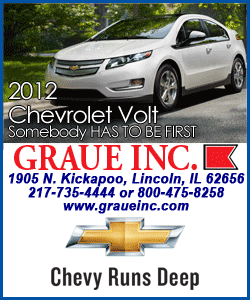 Flu symptoms include fever, cough, sore throat, runny or stuffy nose, body aches, headache, and fatigue. Illness can last a week or two. As with seasonal influenza, certain people have a higher risk of serious infection from influenza, including the very young, elderly, pregnant women, and people with weakened immune systems and other chronic health conditions. People who have had contact with swine and are experiencing flu symptoms are encouraged to consult with their health care provider.
For more information on H3N2v influenza, see the CDC website at http://www.cdc.gov/flu/swineflu/
influenza-variant-viruses-h3n2v.htm and
http://www.cdc.gov/features/AnimalExhibits/
?s_cid=fb1727.
[Text from file received from the Logan County Department of Public Health]