While many of the questions pertained directly to farm interests, some of them strayed from the topic of the day just a bit.

The group in attendance at the event at Lincoln College's Lincoln Center voiced concerns about budget issues, taxes and what they perceived as wasteful government spending.

One member of the audience said he was concerned about the $16 trillion deficit the federal government has accumulated. He wondered what the answer would be to solving the problem and ventured that there was a possibility it would come from increasing death taxes.

Schock said to start with, he does not believe that death should be a taxable event. He also spoke about taxing the rich, saying that "rich is relative."

He went on to explain that in Logan County a $250,000 home would be a very nice home, but in places like Los Angeles it would not. He also offered an agricultural comparison, saying that in Illinois a 100-acre grain farm isn't much of a farm, but in Florida a 100-acre citrus farm is quite an asset.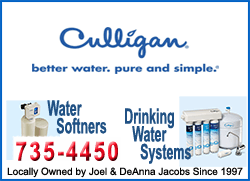 Going back to the death tax, he told the group that particular tax wasn't working to tax everyone, but rather it was ending up hurting those who had sudden losses or were unprepared.
He said those who have assets and are reaching the more mature years have made plans to avoid the tax. They set up trusts and other plans that protect their heirs from the taxes.
He said the people who are being hurt by this tax are those who die young or unexpectedly and have not had time to prepare. It hurts their families while they are already going through a shocking loss.
Shock said: "How do you get out of debt? By stopping the spending."
He said that was one step the federal government has to take. He noted that during the Obama administration, the national deficit has gone up $6 trillion in four years.
Schock said another problem is the lack of balance in inputs and outputs in Social Security. He said right now, 65 cents of every tax dollar is going to Medicare, Medicaid and Social Security. He added that by 2044 100 percent of every tax dollar paid would go to these programs, and all the other programs would be depleted.
"You need to hold your senators' feet to the fire," Shock said. "Ask them what they are going to do to fix Social Security and Medicare. And, whoever you vote for, for president, find out what they plan to do."
Another question came: "Would you address the positives and the negatives of the Paul Ryan budget proposal?"
Schock said there is a House proposal on the table. He said it isn't perfect, but it's better than what they have had. He said it passed by a majority larger than any past budget in the last decade.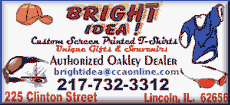 Schock said that budget does address Social Security and Medicare because some of the freshmen who came in said they were going to fix it. He said they didn't worry so much about how people would react.
Schock said there are ways to fix Social Security. He said Social Security was the easiest fix because it is a defined benefit.
There is currently a cap on how much of a person's income is subjected to the Social Security tax. He said there are those who want to lift the cap and tax all income, but it is not a move he is in favor of.
Another move that could be made is to increase the retirement age. The government has done this before. While there is some eligibility at age 62, for many years, full retirement Social Security benefits could be taken at age 65. The government changed that level a few years ago and upped the full retirement age to 67. Schock said there is now talk of increasing the age once again to 69.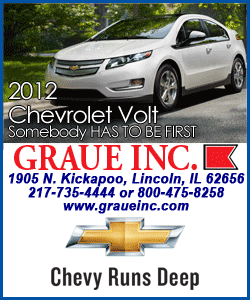 Schock is in favor of this move for a couple of reasons. He said first of all, Americans are living longer and working longer. Right now, if a person takes full retirement at age 67, they are able to continue working a full-time job and earn as much money as they wish without it having an effect on their Social Security benefit. It is believed that there are many who do work full time after they begin drawing their benefit.
In addition, Schock said that for people from his generation, at the age of 35 they have time to plan for their future and prepare for the added years they will need to be employed to draw the full benefit. He punctuated his remarks on this by adding that many people his age don't believe Social Security will even exist by the time they are old enough to draw it.
When Schock was asked about the poor condition of the lock and dam systems on Illinois waterways, he used it as an example of how Washington politics really work.
Schock said the lock and dam system in Illinois is in very poor condition and in serious need of repairs. For Illinois grain processors who use barges to transport grain, this is a serious situation. However, because there are so few representatives in the House who represent agriculture, it is of little concern to most of them.
Schock said, however, what will have to be done is get the attention of those who represent Chicago.
"When you tell them that 90 percent of the jet fuel coming into O'Hare International Airport comes on barges, that will get their attention," he said.
Finally, Schock was asked about high-speed rail. He told the audience he has ridden on true high-speed rail in foreign countries. In those countries the trains travel at 300 mph and they are fun, he said. He enjoys riding at the high rate of speed.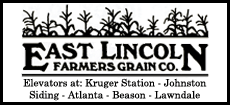 However, he said he didn't believe high-speed rail was practical in Illinois. He said first of all, none of the trains being proposed for Illinois will travel at high rates of speed. He said for many the top speed would be 90 mph.
Schock said for the government to invest that kind of money in a program that was going to deliver only marginal results was a waste.
He also said he wasn't certain the program in Illinois had the support of the public.
He then reminded the audience that high-speed rail was written into the Obama stimulus package and basically no one knew it was in there.
He told the audience: "Remember, that bill was written at 11 p.m. and passed at 10 a.m. the next morning. No one read it; no one knew what was in it."
When he finished talking about high-speed rail, he drew the day to a close by thanking everyone for coming.
After the summit was over, several young people from area FFA chapters were given the opportunity to meet Schock and have a photo taken with the congressman.
[By NILA SMITH]
Previous related postings
Congressman Aaron Schock hosts ag summit at Lincoln College