University of Illinois Extension is presenting four programs to help you reflect and plan for next year. The summer-fall series offers "Beyond Ash & Maple -- Tree Selection & Care," "Tea Gardens," "Bloomin' Bulbs," and "Coneflowers Gone CRAZY." All four programs are on Tuesdays and will be presented at the U of I Extension building, 980 N. Postville Drive in Lincoln.

"Beyond Ash & Maple -- Tree Selection & Care"

In the past 40 years, ash and maples have dominated the trees planted around homes, and for good reasons. Most ash and maples are fast growers and adapted to many types of soils. Specific named selections provided outstanding fall color and limited seed production. However, the emerald ash borer signaled the end to ash planting. And maples, long a staple in the landscape, are overplanted like the ash, making them the potential next plant to suffer, just like the American elm and American chestnut did. While there is no perfect tree, there are many adapted to Illinois landscapes. Selecting something different cuts down the risks of insect or disease problems. With proper care, trees in your landscape should form the backbone to the garden and last for decades if not centuries.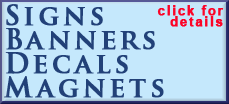 David Robson, University of Illinois Extension specialist, will present "Beyond Ash and Maple -- Tree Selection and Care" on Aug. 28 at 1 p.m.
"Bloomin' Bulbs"
Flowering bulbs planted in autumn add cheer to gardens from midwinter through summer. They are very easy to grow if you know a few tips. They bloom in a rainbow of hues and a range of sizes and shapes. Learn about plant selection, planting, care and how to keep them coming back year after year.
"Bloomin' Bulbs" is offered Sept. 11 at 1 p.m. Nancy Pollard, University of Illinois Extension horticulture educator in Cook County, will instruct this class.
"Tea Gardens"
The tradition of making and taking tea in the garden is steeped in English and Japanese garden history. Today we know that tea gardens also provide enchanting outdoor spaces that are soothing, productive, sustainable and lovely to visit. For a new twist on local foods, learn how to create your own tea garden. The program will cover several types of tea gardens and the tea garden design components that make these great spaces to enjoy tea. Various plants used to make tea will also be covered.
"Tea Gardens" will be presented by Rhonda Ferree, educator in horticulture for University of Illinois Extension, on Sept. 25 at 1 p.m.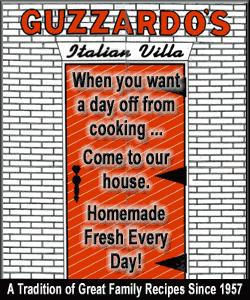 "Coneflowers gone CRAZY!"
It all started harmlessly with purple coneflower, Echinacea purprurea. Breeders started to discover crosses between different Echinacea species, offering unusual flowers and colors, and the explosion began. Razzamatazz was the first unusual flower-shaped Echinacea, with unique purple double pompom flowers. The Chicago Botanic Gardens had their breakthrough introduction, Orange Meadowbrite, in 2004, and from there the new introductions have been nonstop. But which ones really perform up to their professionally written labels? Martha Smith, horticulture educator for University of Illinois Extension, will explain the recent history of this coneflower craze. Trial gardens have been studying the different cultivars, and this program will introduce you to the coneflowers that have rated very high in these trials.
"Coneflowers gone CRAZY!" will be presented on Oct. 9 at 1 p.m.
___
The programs will be via the University of Illinois telenet system and local computer PowerPoint presentations, allowing live discussion between the instructor and gardeners throughout Illinois.
Each program is $5. To reserve a packet of handouts, preregister online at http://web.extension.illinois.edu/lms/. For more information, call 217-782-4617.
[By JENNIFER FISHBURN, horticulture educator, University of Illinois Extension, Logan-Menard-Sangamon Unit]