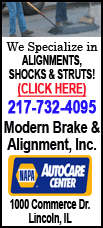 Today's highlight in history:
On Aug. 21, 1912, the Boy Scouts of America named its first Eagle Scout, Arthur Rose Eldred of Troop 1 in Rockville Centre, N.Y.
On this date:
In 1609, Galileo Galilei demonstrated his new telescope to a group of officials atop the Campanile (kahm-pah-NEE'-lay) in Venice.
In 1831, Nat Turner led a violent slave rebellion in Virginia resulting in the deaths of at least 55 white people. (He was later executed.)
In 1858, the first of seven debates between Illinois senatorial contenders Abraham Lincoln and Stephen Douglas took place.
In 1878, the American Bar Association was founded in Saratoga, N.Y.
In 1911, Leonardo da Vinci's "Mona Lisa" was stolen from the Louvre Museum in Paris. (The painting was recovered two years later in Italy.)
In 1940, exiled Communist revolutionary Leon Trotsky died in a Mexican hospital from wounds inflicted by an assassin the day before.
In 1959, President Dwight D. Eisenhower signed an executive order making Hawaii the 50th state.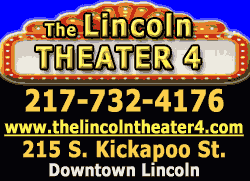 In 1961, country singer Patsy Cline recorded the Willie Nelson song "Crazy" in Nashville for Decca Records. (The recording was released in October 1961.)
In 1972, the Republican National Convention opened in Miami Beach.
In 1987, Sgt. Clayton Lonetree, the first Marine court-martialed for spying, was convicted in Quantico, Va., of passing secrets to the KGB. (Lonetree ended up serving eight years in a military prison.)
In 1991, the hard-line coup against Soviet President Mikhail S. Gorbachev collapsed in the face of a popular uprising led by Russian federation President Boris N. Yeltsin.
In 1992, an 11-day siege began at the cabin of white separatist Randy Weaver in Ruby Ridge, Idaho, as government agents tried to arrest Weaver for failing to appear in court on charges of selling two illegal sawed-off shotguns; in the resulting shootout, Weaver's teenage son, Samuel, and Deputy U.S. Marshal William Degan were killed.
Ten years ago: President George W. Bush told reporters at his Texas ranch that ousting Iraq's Saddam Hussein was "in the interests of the world" but indicated the United States was in no hurry. Canadian Prime Minister Jean Chretien (zhahn kreh-TYEN') announced he would not seek a fourth straight term, and would step down in 2004. A jury in San Diego convicted David Westerfield of kidnapping 7-year-old Danielle van Dam from her home and killing her. (Westerfield was later sentenced to death.)