Balloon festival hosts 2nd annual bags tournament to benefit veterans

Send a link to a friend
[August 21, 2012] Back by popular demand, the Lincoln Art & Balloon Festival will have a bags tournament on Saturday at the Logan County Airport. This will be a double-elimination tournament with a $10 registration fee per two-man team.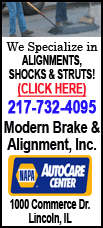 Registration will be at the beer garden between noon and 1 p.m. on Saturday. The tournament begins at 1 p.m. in the beer garden. Prizes will depend on the number of teams playing. All proceeds go to the veterans committee of the Lincoln Elks.

The Lincoln/Logan County Chamber of Commerce is also partnering with the veterans committee of the Elks to offer veterans free tethered balloon rides with free admission passes to the balloon festival. About 50 passes have been picked up from the Elks Golf Pro Shop so far. There are still rides and admission passes available at the shop from 8 a.m. to 7 p.m. any day of the week.
For about a year the chamber of commerce and the Elks committee have been working on forging a partnership to benefit local veterans. George Lacefield, chairman of the Elks committee, initiated conversations about offering something special at the Lincoln Art & Balloon Festival for local vets last year, but time was limited to get something together, so the two organizations decided to continue to work together to offer something special for the 2012 event. The Elks committee committed to buying balloon rides for the first 200 veterans interested.
The chamber board of directors was so excited about the generosity of the Elks that they voted to also donate the admission passes to the festival, so veterans can have a weekend of great fun, virtually free.
"It's just a small way to show our local veterans how much we appreciate their service and sacrifice," said Lacefield about why they want to offer the free rides.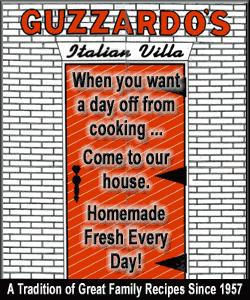 "We couldn't pass up this great opportunity to show our appreciation to our local veterans, along with building a new partnership with the Lincoln Elks," said Eric Graue, chairman of the chamber's board of directors, on why the chamber board decided to give the additional admission passes into the festival this year.
The passes are available to any veteran in Logan County who has served in any branch of our armed services. Each veteran who comes to the Elks will receive one free weekend admission pass to the Lincoln Art & Balloon Festival, Friday through Sunday. The admission pass will get one veteran a wristband that will allow him or her access to the activities at the Logan County Airport. Veterans will also receive a free tethered balloon ride pass good for one veteran to ride in one of the weekend's main attractions -- a hot air balloon.
Details on times of rides and a schedule of activities during the weekend are available at www.lincolnillinois.com, or contact Andi Hake or Jennifer Lovett at the chamber of commerce at 217-735-2385.
[Text from file received from the Lincoln/Logan County Chamber of Commerce]