"I always worked," said Harley Utterback, "sometimes even two jobs at a time because that was what I needed to do to take care of my family. It was just the right thing to do."

However, a few years ago something strange began happening to Harley. He was young and appeared to be physically fit, but he suddenly began having trouble with his back. And, the problems went from bad to worse in a very short period of time. When Utterback went to the doctor, he was told there was a defect in his spine, and it was rapidly deteriorating.

The only solution to prevent Utterback from becoming a complete invalid was surgery on the spine. During surgery steel rods were placed along Utterback's spinal cord to help keep his back straight and to help him walk. After he recovered from the surgery, Utterback could walk, but not well, and not without a cane.

Having always held jobs that involved walking and physical labor, Utterback soon found that his working days were over. According to Chaka, the couple did apply for disability Social Security, but it was a hard fight to finally convince the powers that be that Harley was in no condition to hold down a job.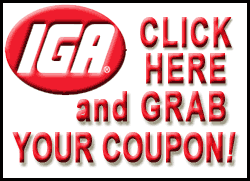 Now Chaka works at the Hampton Inn and Harley's disability benefits keep the family going, but the dream of someday owning their own home was one that seemed to be out of the family's reach.
It was a year ago, while the family was living in public housing, that the Housing Authority director, Steve Allen, talked to Harley about applying for a house through Habitat. Utterback said he never expected to be doing something like that, and he certainly never expected to be chosen.
"You have to understand, there are a lot of people who need homes. I feel really blessed that it was my family that was chosen," he said.
Sunday afternoon Habitat for Humanity hosted the groundbreaking ceremony for the Utterback house, which will be on Decatur Street.
Mike Irwin, Habitat president, began the day by explaining that no one was supposed to be standing on this ground on this day. The original plan had been to refurbish a home on Fifth Street for the Utterbacks.
Before the service Irwin told LDN that the group had hoped to refurbish that house, but when they got inside and started looking at what would have to be done, they came to realize the house on Fifth Street was going to be more of a "tear down and rebuild" than a refurbish.
He said in the meantime the lot on Decatur, which had been donated to Habitat by the Marie Lucas Trust, was ready for a build.
During the ceremony a variety of litanies are delivered by the leaders of Habitat and all those in attendance. There are also Scripture readings, which at this occasion were presented by the Rev. Father Fontana. Mike Kubat spoke briefly about the build and encouraged anyone who had time to come out and give a few hours of work to the build.
Ward 3 Alderwoman Jonie Tibbs was also on hand representing Mayor Keith Snyder, the city of Lincoln and herself, as she noted this new home was being built in her ward. She said she wanted to congratulate the family and wish them many, many years of happiness sharing their home with family and friends.
Larry Martincic introduced the Utterback family and offered them an opportunity to say a few words.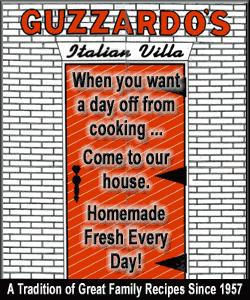 When Harley Utterback spoke, he said he was indebted to Steve Allen, who had encouraged him and his family to apply for a home. Allen will serve as the family's mentor in the building process and beyond.
He also remembered George Dahmm. Utterback said it was Dahmm who kept him going a lot of the time by telling him that he would only get out of this experience what he put into it.
He also commented on the loss of Dahmm recently, saying he was greatly missed and Utterback was sure everyone who knew George felt the same way.
Before the ceremony began, Chaka Utterback talked briefly with LDN. She said they were excited and grateful for the opportunity they have for a new home.
"Even on the way over here, I started tearing up just thinking about it," she said.
During the ceremony Utterback asked his wife if she'd like to say something, and she declined, still clearly emotional over the day, saying she wasn't the public speaker in the family.
Utterback said he knew his two sons were excited that they would each have rooms of their own. The Utterbacks' older son, Aven, will enter junior high school this year. But Utterback said Dakyn, who is 8, will get to stay in the school where he has been since the beginning, and they were all happy to have that happen as well.
Utterback told the group on hand that what they were receiving exceeded all their expectations for a home.
"We'd have been happy with a tool shed at one time," he quipped.
As the day began to wind down, it surprised everyone when young Aven spoke up, saying he was really happy that the family would have a real house and that everyone was so willing to help out.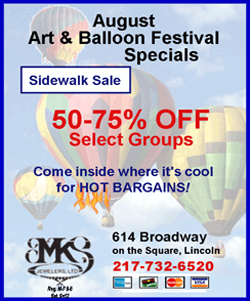 Finally, Utterback said it had been quite a week for the family as he had hip surgery on Wednesday, attended a family wedding yesterday, today broke ground for a new home and later they were planning to celebrate Aven's birthday.
Habitat for Humanity maintains a website where those who are interested in coming out and working on the Utterback home can check for building dates. The homes are built by all volunteers, and the more they have, the quicker the project will move along, and the sooner the Utterbacks will be enjoying the pleasures and responsibilities of homeownership.
___
Online:
http://habitatlogan.org/Build_Schedule.html
[By NILA SMITH]