'Pleasant Sage' actors to appear at balloon festival activities

Send a link to a friend
[August 21, 2012] "Pleasant Sage" was created and produced by Amanda Martin specifically for the Abraham Lincoln National Railspitting Festival as a way to offer something new and different on the festival's slate of events. Lisa Kuhlman was brought on board as writer in January, and director Diane Martin began work with the play in May. The cast comprises outstanding actors from the Lincoln area.
Cast:
Bob Kurka

Mike Koke

Sheralyn Bolton

Dustin Stribling

Patty Allen

Ian Crider

Skeet Stribling

Silas Martin

Rebakah Crider

Josh Arnold

Cindi Stribling
The production is a whodunit comedy suitable for all ages. Here is the description:
"Pleasant Sage has had its funds cleverly pilfered. How can this happen to an almost-perfect town? Who is guilty of this crime?? Only the masked man can track down those guilty and suspicious and bring them in for justice! A grueling case will come to order. Five suspects, but only one true swindler. Will the criminal be found out? Or will the case be dismissed, unsolved?"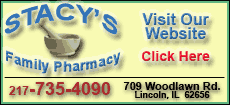 The play will be presented Saturday, Sept. 15, at 5 p.m. on the Lincoln Stage at the Logan County Fairgrounds.
Before the show, bluegrass music will be played and concessions will be available from 4 to 5 p.m. (The Railsplitting Festival officially closes at 4 p.m.)
The play is free with admission to the Railsplitting Festival. Those who arrive after the close of the festival on Saturday will be sold a bracelet good for Sunday admission.
Admission to the Railsplitting Festival is $3 per day or $5 for the weekend for ages 13 and up. Kids 12 and under are admitted free. Parking is free.
Many cast members are hopeful this production will give rise to the revival of community theater in Lincoln.
Play sponsorship opportunities are available. Contact the Abraham Lincoln Tourism Bureau office at 217-732-8687 for more information.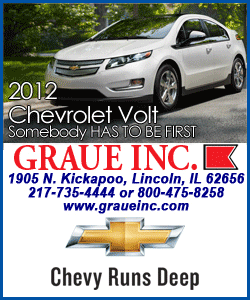 More information about the play can be found at http://pleasantsageplay.blogspot.com/ or find it on Facebook at "Pleasant Sage the play."
___
Promotional events:
Saturday, Aug. 25
Lincoln Art & Balloon Festival
Cast members will be in costume at the Abraham Lincoln Tourism Bureau booth at the Logan County Airport.
Sunday, Aug. 26
1800s Craft Fair
Cast members will be at the Postville Courthouse in costume to greet the public and promote the play.
Thursday, Aug. 30, 5-8 p.m.
Culver's Night
Cast and crew members will be fundraising for the play. Come out to Culver's to meet the cast in costume and enjoy a meal.
[Text from file received from Lisa Kuhlman]