"Young team."

"Inexperienced."

And, of course, "rebuilding year."

With only three seniors, observers can logically conclude the Lady Railers aren't exactly a battle-tested bunch.

But those observers should watch their language around Dawn Crawford.

The Lady Railer head coach isn't too keen on this idea of a "rebuilding year."

Not for her program, which has established itself as a Central State Eight power over the decade and enters this season as the reigning conference champ.

"I know everybody is probably looking at us like, 'Oh, they lost all the seniors, they lost Rylie (Brackney).' But these girls are working their butts off," said Crawford of expectations for this season, which began last night at Normal Community. "They definitely have something to prove. I think and I hope that they are pretty much up for the challenge."

The challenge is no easy one. Last year's team relied heavily on six graduated seniors, including top hitter Taylor Olden and multiple-year starters Tayler Heidbreder and Emily Wilson. Also lost from last season's squad is Brackney, who moved out of Lincoln prior to her senior season after finishing second in kills on last year's team.
What's left are three seniors, six juniors, five sophomores and one freshman -- none of whom played major roles last season. To the naked eye, that would seem to be a rebuilding year.
Not to Crawford, though.
"A lot of people are saying it's a rebuilding year. But, we're not really that low, because we have a lot of talent," said the coach. "I think our defense and the confidence the girls have been showing lately -- I mean, we're going to get beat, but I don't know about it being a rebuilding year."
Crawford admits that there may be a learning curve for the largely untested group. But, the talent is there, she insists.
She says she's actually seen a lot of growth already, starting with summer workouts and scrimmages.
"Even from the beginning of the summer until now, it's a world of difference," said Crawford. "All the girls have been getting together a little bit, starting in July. And they're working together, they're learning to talk to each other and get comfortable on the court together. That's usually a battle. But, the girls seem very receptive to everybody."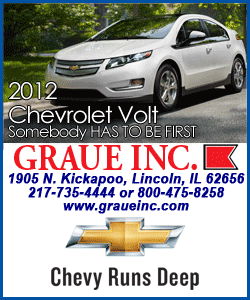 Aside from the level of experience, Crawford said another difference in this year's team will be the dynamic of the team's offense.
Whereas in the last few seasons, the Lady Railers have relied heavily at times on a single hitter, such as Olden last season, this year's squad may feature a more varied attack.
Alora Goodey, Meagan Dzekunskas, Kortney Boward, Megan Jackson and Michelle Paulus will all see action in the front row this season, with setter Leah Anderson responsible for distributing the ball to each of them.
Crawford singled out Goodey as having potential to be the leader of the front-row group, but, regardless, the coach expects a more balanced attack this season.
"I think Alora can be the next big hitter who can potentially be a go-to girl," said Crawford. "But, it's been nice because in our practices and scrimmages, the setters have really mixed it up and found different hitters. If someone is on, on a given night, we'll obviously stay with her. But, they're really working it around, trying different things, trying different plays."
In the face of those who may believe her squad is a long shot for another conference title, Crawford is relishing the chip that's on her team's shoulder this season.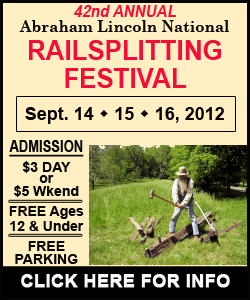 The Lady Railers hope to prove their doubters wrong
"It's going to be interesting," said Crawford. "It's going to be fun, as long as we stay positive."
[By JUSTIN TIERNEY]