Aug. 5-11 we celebrated National Farmers Market Week. Most of you are well aware that local food is a vibrant and growing sector in agriculture. Many consumers seek out food produced in their towns, states or regions, and this local food -- whether it's purchased at a farmers market, in a grocery store, at a restaurant or elsewhere -- is now a multibillion-dollar industry.

Studies conducted across the country have shown the economic benefits, both direct and indirect, of farmers markets. According to the U.S. Department of Agriculture, about 25 percent of U.S. farmers sell exclusively through farmers markets. Their commitment and ties to the communities they serve are linked directly to the success of their businesses.

Think about your own visits to the local market. How many other errands and purchases due you make in conjunction with a farmers market visit? What is the impact to the other businesses in your community?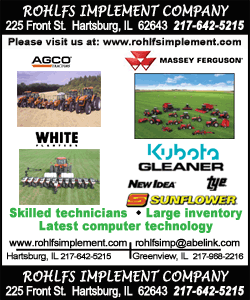 At an Aug. 3 news conference, Agriculture Deputy Secretary Dr. Kathleen Merrigan shared information about the 2012 National Farmers Market Directory. Each year, the annual report shows the total number of farmers markets reported to be operating throughout the United States. The national count of farmers markets was first conducted in 1994. That year, there were 1,755 markets. Last year, USDA reported that 7,175 markets were operating across the country. This year, they reported that there are 7,864 markets. There has been a 348 percent increase in the numbers of farmers markets from 1994 to 2012.
Merrigan reported that Illinois ranks sixth in the nation with 292 farmers markets. The other top 10 are 1. California, 827 markets; 2. New York, 647 markets; 3. Massachusetts, 313 markets; 4. Michigan, 311 markets; 5. Wisconsin, 298 markets; 7. Ohio, 264 markets; 8. Pennsylvania, 254 markets; 9. Virginia and Iowa, tied with 227 markets; and 10. North Carolina, 202 markets. These 10 states account for nearly half, at 49 percent, of the farmers markets listed in the 2012 directory.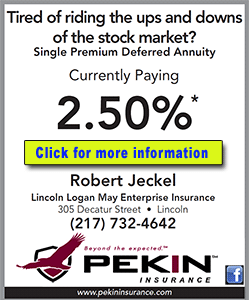 For more information about the national directory, check out http://search.ams.usda.gov/farmersmarkets/.
The information used in the national directory is collected by each of the states. In Illinois, this information is compiled by the Illinois Department of Agriculture, Bureau of Marketing and Promotions. Only those markets that report are listed in the national directory.
To find Illinois markets, go to http://www.agr.state.il.us/markets/farmers/.
On July 24, Lt. Gov. Sheila Simon announced that 41 farmers markets across Illinois will each receive $1,200 grants from the Illinois Electronic Benefits Transfer Wireless Project. This program will enable farmers markets to accept Illinois Link cards wirelessly for the first time. The Illinois Link cards access federal Supplemental Nutrition Assistance Program benefits. The markets selected in our area include Central Park Farmers Market, Decatur; Clinton Area Farmers and Artisans Market, Clinton; and Old Capitol Farmers Market, Springfield.
A total of 49 SNAP-certified farmers markets and direct-marketing farmers accepted Link cards in 2011, according to the United States Department of Agriculture, up from 15 in 2009. The wireless EBT project could bring the total to 99, or about one-third of farmers markets statewide, by this year's end. As people discover the benefit of buying fresh, nutritious local products, farmers and farmers markets are seizing the opportunity to broaden their customer base by adding a SNAP payment option.

Even though summer is coming to a close, we still have a couple of months to shop at our local farmers markets. In Logan County, the Farmers' Market - Lincoln and the Lincoln Farmer's Market will both be open until Oct. 27. In Sangamon County, the Pawnee Farmers Market will be open until Sept. 27; Illinois Products Farmers' Market will be open until Oct. 18; and the Springfield Old Capitol Farmers Market will be open until Oct. 27. Mark your calendar for the Nov. 17 and Dec. 15 Holiday Farmers Markets at the Artisans Building on the Illinois State Fairgrounds in Springfield.
[By DEBORAH CAVANAUGH-GRANT, University of Illinois Extension, Logan-Menard-Sangamon Unit]