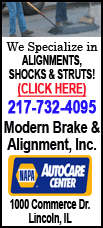 It's officially football season in Logan County.

The Lincoln Railer football team travels to Jacksonville tonight for their season-opener against the Crimsons. Kickoff is set for 7 p.m.

According to head coach Andy McDonald, this year's squad is ready for live competition, even if their coach wishes he had just a little more time to prepare.

"I think, emotionally, they're ready," said McDonald. "I'm hesitant to say, because it always feels like the first game comes so quick. Those first eight (days of practice) go by so quick. You always feel like you could use more time to cover things.

"But I think, mentally and emotionally, the kids are ready to go."
Given the quality of their opponent, the Railers had better be.
The Crimsons return several key players from last year's squad, which finished with a 5-4 record. Jacksonville is highly regarded offensively, as the Crimsons feature two Division I prospects at the tight end position in senior Dalton Keene and junior Blake Hance, along with several speedy options on the outside at wide receiver.
"They present a lot of challenges with their speed," said McDonald of the opposition. "They have a couple large, athletic tight ends. They're always very physical up front with good, athletic, strong kids on the line of scrimmage. They present a lot of challenges.
"We've got to focus on being at our best and being ready to compete on every play. We have to react quickly to all situations, play fast and react as best as we can."
Best defense? Good offense
The surefire way to limit the potentially explosive Crimson offense would be to keep them off the field with long, sustained drives by the Lincoln offense.
The Railers executed that game plan to a degree of success last season.
Lincoln fell to Jacksonville by a final score of 10-0 last season, on a wet, rainy evening at Handlin Field.
Had the Railers been able to secure the football, it might have been a different outcome. Four of Lincoln's first five offensive possessions ended in fumbles, including multiple fumbles from within scoring range.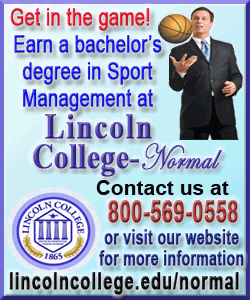 The hope for the Railers is to duplicate last season's success in terms of converting successive first downs and limiting the Crimson offense, while limiting the drive-killing turnovers.
Last season's game has been a topic of discussion in preparation for this week's contest, with McDonald hoping his young team can use last season's relatively narrow defeat as a confidence-booster.
"Anything that can help us go into a game more confidently is worth talking about," said the coach. "Now, sure, to an extent, it shows we can compete with them. The weather probably was a little bit of a factor, but that was a winnable game for us. They're a quality team, and we had a winnable game against them.
"We're trying to instill confidence any way we can, so can go out and play with a winning attitude and play to win."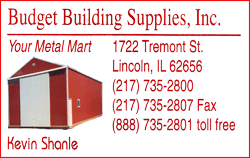 The wheels on the bus go round and round
As if a season-opener against a high-quality opponent wasn't difficult enough, there's also the element of it being the longest road trip the Railers will take this season.
The trip to Jacksonville is 70 miles. The next longest trip for Lincoln is a 54-mile ride to Taylorville in Week 6.
While some fans may overlook how the travel can affect a team's preparation, McDonald listed it as a concern.
"That's always a concern," said McDonald. "We expect our kids to have a certain amount of maturity and to be able to get themselves ready and stay focused. First week of school, first game, long road trip. To a 16- or 17-year-old kid, that does present an added challenge to get themselves in the right frame of mind and get themselves ready to go."
[By JUSTIN TIERNEY]
Justin Tierney's Railer football reports