But, in the aftermath of a disappointing 48-0 defeat, it was fairly clear that no amount of time could have prepared the Railers for the speed and explosiveness of the Crimson offense.

Jacksonville was a bigger, stronger, faster and deeper team than Lincoln. On this night, the Crimsons capitalized on all of those advantages, while the Railers struggled to catch up.

"We expected them to be a very tough team," said an impressed Lincoln head coach Andy McDonald. "They're physical up front. They're obviously very big and strong kids. And, then, they've got a championship-caliber 4x100 relay team on their team as well.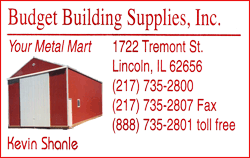 "We've got to be able to execute the best that we can. We've got to get guys flying to the ball. I felt like we played pretty hard. But we can play harder. We can be more aggressive than what we were at times. We had a lot of guys who played their hearts out there tonight. But, really, it boils down to that we're just not as athletic as them."
After multiple penalties stalled would-be promising offensive drives, the Railers fell behind early, trailing 21-0 after the first quarter.
The lack of continuity on offense had a snowball effect, as Lincoln failed to execute its game plan to keep the Jacksonville offense off the field. Instead, the Crimsons made the best of multiple scoring opportunities and took a 35-0 lead into halftime.
The early struggles on offense -- and especially the penalties -- frustrated McDonald.
"We had a couple drives that were beginning to materialize. We had one with a first down called back on a penalty. The other drive there, we had a big holding penalty," the coach said. "Those are the things, obviously, we can't put ourselves in that position. That makes a big difference, when we get a good, positive yardage play and have it called back on a penalty."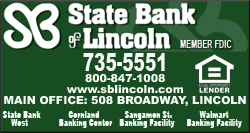 Although the outcome was decided early, the Railers were able to string one impressive drive together late in the fourth quarter. But, Lincoln failed to convert on a first-and-goal from the 6-yard line, and Jacksonville kept its shutout intact.
"We did some good things there late," said McDonald. "We saw some different blocking schemes, made some adjustments that I think helped a little bit. But we've got a lot to work on."
The majority of the damage to the Railer defense was done by Crimson speedster Reggie Bratton. Bratton caught five passes for 142 yards and two touchdowns and also ran for 104 yards and a score.
"There is just no way for us to practice against somebody who is that fast and quick," said McDonald of Bratton's speed. "We can't simulate it. We can't talk guys into tackling him. Their desire is there to tackle him; he's just too fast and quick. It's hard to get a good wrap on him."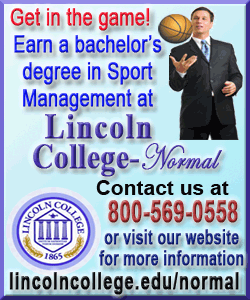 Lincoln's offense was limited to just 109 yards of total offense. The Railers had 63 rushing yards on 34 total attempts, led by 44 yards from Anthony Cannon on nine attempts and 20 yards from Cody Heidbreder on seven attempts.
New quarterback Austin Krusz showed flashes in the passing game, completing 4 of 9 attempts for 66 yards. Dane Eimer led Lincoln with two catches for 31 yards.
Krusz showed solid velocity on his passes and a bit of elusiveness, more than once evading oncoming Crimson defenders to complete passes.
"I was impressed. I saw some good bounce in his step," said McDonald of his quarterback's first start. "He showed a positive attitude in the huddle, with his teammates. Austin is a smart kid, a very hard worker. He's just going to keep getting better."
The top objective now for the Railers will be to forget about Friday's disappointment.
Next week, the Railers will have their home opener against the Lions of Springfield Lanphier.
The games between the Lions and Railers have been extremely competitive in recent years. Last season, Lincoln defeated Lanphier by a score of 32-26.
If the Railers hope to repeat that outcome, there will be no time to mourn the disappointing season-opener.
"I don't think our guys will hold their heads," said McDonald. "I know our older guys won't, and I don't think they'll let the younger guys do that. It's easy to do that, coming out of a game like this, with the score so lopsided.
"It's probably a good thing that they're dejected a little bit, that they feel bad. But they've got to be young men, learn to get over it, and move on and work hard. Keep doing the things they've been doing."
[By JUSTIN TIERNEY]
Justin Tierney's Railer football reports