"The Value-Added Producer Grant program helps farmers with the capital they need to develop their value-added business and pursue marketing opportunities," said Colleen Callahan, state director for USDA Rural Development. "These grants can be a catalyst to expand their product offerings, improve their revenue streams and create more economic opportunity by bringing additional value to what they already produce."

Independent producers, farmer and rancher cooperatives, majority-controlled producer-based business ventures, and agricultural producer groups are eligible to apply. Applications are due Oct. 15.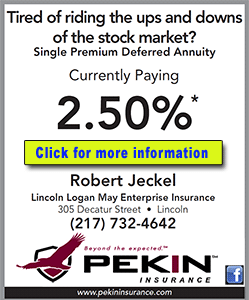 USDA Rural Development is making up to $14 million in grants available for projects that help farmers and ranchers produce bio-based products from agricultural commodities. The grants, which are competitively awarded, are available for planning activities or for working capital expenses, but not for both. The maximum grant amount is $100,000 for planning grants and $300,000 for working capital grants. Generating new products, creating and expanding marketing opportunities, and increasing producer income are the goals of the grant program.
One of last year's Illinois recipients of the Value-Added Producer Grant was Living Water Farms, which produces hydroponic greens for specialty markets in the Midwest. Living Water Farms, located in Strawn, two hours south of Chicago's Loop, built a hydroponic complex that allows them to consider year-round sales. They were awarded a grant last year to expand the market for their greens and now market them to Illinois supermarkets, high-end restaurants in Chicago and St. Louis, and a Midwest college food service program. The grant helped in evaluating their brand and expanding their distribution to other restaurants, specialty retail and institutional outlets.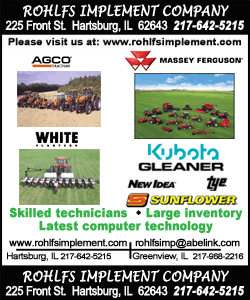 One of the other Illinois recipients was the Marcoot family, who milk Jersey cows in southern Illinois. In 2010, they built a small creamery on their farmstead, where they process all of their milk into Jersey-based artisan cheeses. In order to better meet the demand of their local markets, Marcoot Jersey Creamery used the grant to diversify products and now produces 12 cheese varieties exclusively from their milk.
Businesses of all sizes are encouraged to apply for the grants, but priority will be given to operators of small and medium-sized farms or ranches that are structured as family farms; beginning farmers or ranchers; or those owned by socially disadvantaged farmers or ranchers. Grants are available for projects up to 36 months in duration.
For information on how to apply, see Page 48951 of the Aug. 15 Federal Register.
For more information on the Value-Added Grant Producer Grant program, visit http://www.rurdev.usda.gov/BCP_VAPG.html.
___
Rural Development has more than 40 programs that foster growth and economic stability in rural areas by providing affordable financing and technical assistance. Support is available for regional food systems, broadband and biofuel infrastructure, homeownership, business development, and community needs. More information on USDA Rural Development programs is available on the Web at www.rurdev.usda.gov/il.
[Text from file received from USDA Rural Development, Illinois]