County health dept. informs public about Tdap vaccine recommendations

Send a link to a friend
[August 27, 2012] Pertussis, or whooping cough, cases are on the rise across the state and nation. The Logan County Department of Public Health reminds parents that their sixth- and ninth-grade students are required to be immunized against tetanus, diphtheria and pertussis, and it would also be a good time to check on the Tdap vaccination status of the entire family, including the adults.
"Vaccination is the best way to prevent pertussis," said Dianna Heyer, director of nursing at the health department. Heyer said that infants are the most vulnerable and are often exposed to pertussis by a close, direct contact and are more likely to develop complications from the illness.

According to the Centers for Disease Control and Prevention, the majority of deaths due to pertussis occur among infants younger than 3 months of age.

Tdap vaccine is recommended for the following groups:
Women in the third or late second trimester (20th week or more) of their pregnancy.

Individuals who are close contacts of infants younger than 12 months of age -- for example, parents, guardians, grandparents, babysitters, nannies, teachers, health care providers and those who have not previously received the Tdap vaccine.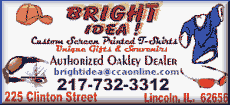 Other adults who are not close contacts of children younger than 12 months of age are still recommended to receive a one-time dose of the Tdap vaccine. After your initial dose of Tdap, you'll need the Td booster every 10 years. But you don't need to wait to get the Tdap vaccine if you have recently been vaccinated with the Td booster.
Pertussis begins with cold symptoms and a cough that becomes much worse over a period of one to two weeks. The symptoms can occur five to 10 days after exposure, but can take as long as 21 days. The cough can become severe enough to cause "spasms of coughing," which make it difficult to breathe. Some patients cough so hard they vomit after a coughing episode. A "whoop" sound may occur from breathing in after an attack. Patients may have difficulty sleeping due to coughing.
This type of coughing is not severe in every case. Some adolescents and adults may demonstrate a milder form of the illness, so mild they don't even think they are sick. However, if they are coughing and sneezing, they could be spreading pertussis.
Heyer reminds the public: "If you are experiencing cold or cough illness, you should avoid close contact with infants if at all possible. Covering your cough, disposing of tissues properly and frequent hand-washing are important ways to prevent the spread of disease."
The health department is asking health care providers to report suspected and confirmed cases of pertussis immediately so that appropriate follow-up of close contacts can begin and help prevent the disease from spreading. Anyone exhibiting an acute cough illness should consult with their health care provider.
Tdap vaccine is available at the health department for children eligible for vaccine through the Vaccine for Children program. Children with health insurance that pays for immunizations should consult with their medical provider. Tdap is available to adults for $53.
[Text from file received from the Logan County Department of Public Health]