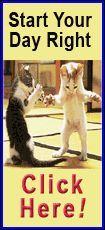 But, for the Lincoln Railer football team, tonight's home opener also happens to be against arguably the program's biggest rival over the last five seasons.

Now that's something special.

Lincoln will take on Springfield Lanphier tonight at Handlin Field. Kickoff is set for 7 p.m.

If this year's game is anything like the previous five battles between the Railers and Lions, fans can expect a thriller.

Every game between the two teams since the 2007 season has been decided by 15 points or less, with three of five games decided by seven points or less. Lincoln has won two of the five contests, including an incredible win last season at Memorial Stadium on a last-second 3-yard touchdown run by Andy Krusz.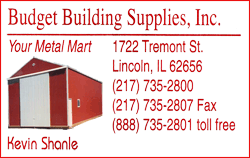 Railer head coach Andy McDonald expects this year's game to be similarly competitive.
"We prepare for every game as if it's a tough battle. And we expect this to be the same," said McDonald. "Lanphier is going to be a good ballclub. They're probably better than they were last year. I'm expecting for it to come down to the wire."
That would be a welcome change for players and fans who were disheartened by last week's 48-0 loss in the season opener at Jacksonville.
McDonald said last week's loss has already been forgotten and credited his team for their positive attitude in practice this week.
"We've had a good week of practice, especially the last couple of days," said McDonald. "I think they're excited for the home opener. That's always a big morale boost -- the anticipation of the first home game. I've been pleased with the attitude, enthusiasm and work ethic this week."
No Clemons, but still speedy
Aside from the memorable finish, last season's contest may be most remembered for the performance of Lion tailback Everett Clemons.
Clemons ran for 328 yards on 30 attempts and scored three touchdowns. The lightning-quick senior -- who also starred for the Lions on the basketball court -- gashed the Railers multiple times for long runs to the outside, slipping past and running by would-be Lincoln tacklers.
While Clemons is no longer a threat, team speed is still a strength for Lanphier, according to McDonald, who also said proper tackling would be important to containing the Lions' ball carriers.
"We talk about (tackling) all the time," said the coach. "We do tackling drills. We work on the skills of tackling and getting more tacklers to the ball.
"I don't think they have an Everett Clemons-type of player, but they've got some good backs and some speed, guys who run hard. Every game we've got to get better at making plays and getting guys to the ball."
Another Krusz taking control
As Andy Krusz emerged heroic in last season's victory, his younger brother Austin watched from the sidelines.
This week -- and this season, really -- it's Austin's turn for the spotlight.
Austin Krusz started his first varsity game at quarterback in last week's season-opener, and while the final score wasn't pretty, the junior put together a solid outing for a first-time starter. Krusz finished 4 for 9 for 66 yards.
Recognizing the Railers' predominantly run-based offense, Krusz said his expectations for himself are to manage the game effectively.
He gave himself mixed reviews on that front last week. While pointing out that the Railer offense had no turnovers, Krusz stated clearly that he has things to work on, such as handling the snap from center.
"If I can take care of the ball, not throw any picks, then that's a pretty good game," said Krusz. "Last week, I had two bobbled snaps. That's one thing that really ate at me. The coaches are relying on me to have the ball in my hands every time.
"But, one of the things from last week that I felt we did well was that we didn't have any turnovers. To that point, it was a good game. Beyond that, I just want to get the balls to my receivers consistently throughout the game."
McDonald gave Krusz high praise for his first varsity start and said he expects to see more growth from his junior pupil.
"I think so. He did a good job of leading the team out there. He kept his chin up," said McDonald. "He really did a good job of doing most things well, which is what we expected of him. This week, he'll have another game under his belt and probably be a little bit more relaxed.
"We have a lot of confidence in Austin. He's a smart kid, a hardworking kid. He's going to keep getting better and better."
Krusz admitted to some pregame jitters before last week's game and said he expects to be a bit nervous for this week's home opener as well.
"I was really nervous going into the game. But once I got the first snap out of the way, the adrenaline kind of kicked in," said Krusz. "This week, being at home, I expect to be kind of the same thing.
"There will be more Lincoln fans there, and I want to prove to them that they can rely on their quarterback, instead of having some guy out there who doesn't know what he's doing."
Lincoln-Lanphier results over the last five seasons:
2011: 32-26 W

2010: 34-27 L

2009: 14-28 L

2008: 49-34 W

2007: 33-27 L
[By JUSTIN TIERNEY]