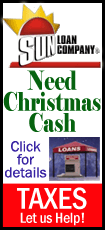 But Angela Merkel also insists that helping debt-ridden Greece is in her country's self-interest because it helps stabilize the 17-nation eurozone on which Germany's prosperity depends.
In an interview released Saturday, Merkel told Sunday tabloid Bild am Sonntag: "I obviously feel many citizens' skepticism, and partly understand it, because Greece has often disappointed its partners in the past."
The chancellor stressed in the interview that the new Greek government shows the necessary resolve "to change the country, to create modern structures."
Merkel's comments came a day after Germany's Parliament accepted granting Greece more lenient terms on its bailout program, clearing the hurdle for disbursing a euro44-billion ($57-billion) rescue loan payment.