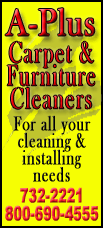 The state-sanctioned China Federation of Logistics & Purchasing's monthly purchasing managers' index improved to 50.6 on a 100-point scale on which numbers above 50 indicate activity is expanding. That was up 0.4 points from October's numbers.
The PMI index measures overall manufacturing activity by surveying numerous indicators including orders, employment and actual production.
The Chinese numbers are rare good news for the world economy, which has slowed as Europe's chronic debt crisis worsened and the American economy stagnated.
The data shows that "economic activity is back, and growth has bottomed out," IHS Global Insight economists Xianfang Ren and Alistair Thornton wrote in a comment. They said, however, that "we remain cautious about the sustainability of the recent improvement, worrying that much fragility persists."
Growth in China slowed to a three-year low of 7.4 percent in the three months ending in September.
Chinese leaders have cut interest rates twice since early June and are pumping money into the economy through higher spending by state companies and on building airports and other public works. They have avoided a larger stimulus after their multibillion-dollar spending in response to the 2008 global crisis fueled inflation and a wasteful building boom.
The November data indicated "economic growth will keep rising in the future by a small margin and in a mild way," Zhang Liqun, an analyst with the Development Research Center of the State Council, a government think-tank, said in the report.