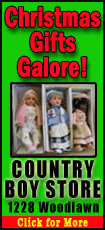 Vassos Shiarly said the only element left to determine in the bailout accord with the `troika' of the European Commission, the European Central Bank and the International Monetary Fund is how much cash troubled Cypriot banks need. The banks need to replenish their reserves after taking huge losses of around euro4.5 billion ($5.84 billion) on bad Greek debt and loans.
Shiarly said that investment firm PIMCO and auditors Deloitte, which are currently assessing banks' needs, will issue a preliminary figure on Dec. 7, while the formal sum will be known by mid-January.
"As a result, you understand that there is an outstanding issue that will remain for some time until the final figure is issued. However, this doesn't stop us from completing the memorandum (bailout) to the greatest possible degree," Shiarly said.
Cyprus' Central Bank Governor Panicos Demetriades said Friday that amount won't exceed euro10 billion ($12.99 billion). A leaked draft of the bailout accord said that "up to euro10 billion is foreseen" for Cypriot banks which includes "potential future capital needs."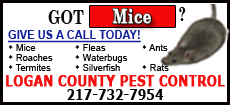 Cypriot officials, speaking on condition of anonymity because of the sensitivity of the issue, say that they believe the banks' recapitalization needs to be much lower, closer to euro7 billion ($9 billion).
The size of the bailout for the crisis-stricken country is estimated at between euro14.5-17.5 billion ($18.8-22.7 billion) which includes 7.5 billion to cover the country's financing needs and fiscal shortfalls over the agreement's four-year duration between 2013-16.
Cyprus, with a total economic output of euro17.5 billion ($22.7 billion), sought international aid in June to save its teetering banks and to pay its bills after being shut out of international markets for a year because of its junk credit rating. The country will see its economy shrink this year by 2.4 percent of GDP and 3.5 percent in 2013. Unemployment will peak at over 14 percent in 2014 before it starts to recede, the finance ministry said.
Three other euro countries have received international help with their debts -- Greece, Ireland and Portugal. Separately, Spain has also been given a euro100 billion loan facility to strengthen its banking sector.
Cypriot lawmakers will vote on the initial round of austerity measures once debate on the 2013 budget wraps up at the end of next week.
The 30-page accord -- leaked almost immediately Friday after Shiarly said that the troika had authorized its release to party leaders and lawmakers for study -- shows that the Cyprus government needs to achieve a primary surplus of 4 percent of gross domestic product by the end of 2016.
To achieve that, authorities need to cut spending and raise revenue by a total 7.25 percent of GDP and needs to start doing so right away by making euro42 million in cuts by the end of this year.