The Food and Drug Administration said Ranbaxy won't resume manufacturing atorvastatin until it determines the cause of the latest problem and fixes it. The recall was due to "possible contamination with very small glass particles similar to the size of a grain of sand," according to the FDA.
"We know that there was glass in the bulk drug ingredient. That's how it got in," Dr. Janet Woodcock, director of the FDA's Center for Drug Evaluation and Research, told The Associated Press Friday.
She could not say whether the bulk ingredient -- binders and fillers that are mixed with the active drug ingredient, crushed and then formed into pills -- was produced by Ranbaxy or a contract manufacturer.
But Woodcock said the FDA has determined the risk to patients is very low because any glass that ended up in pills would have been pulverized and would be harmlessly excreted.
After originally recommending that consumers consult with their pharmacist to determine if they received the recalled atorvastatin -- and if so, to stop taking it -- the agency decided Friday that it's safe to take the pills.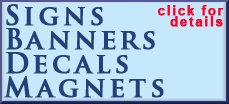 Several other companies also make generic versions of Lipitor, the world's top-selling drug for nearly a decade, so patients have alternatives.
A Ranbaxy spokesman did not respond to messages from The Associated Press Friday.
The drugmaker, a subsidiary of India's Ranbaxy Laboratories Ltd., since last December has been operating under increased FDA scrutiny because of quality lapses at multiple factories over several years.
The November recall covered 41 lots of 10-, 20- and 40-milligram doses of atorvastatin tablets. Lots, or batches, typically contain tens of thousands of pills.
The August recall occurred after a pharmacist noticed that a bottle of 10-milligram atorvastatin contained a 20-milligram pill, according to the FDA. That recall also was classified as unlikely to cause serious or irreversible harm to patients.
Ranbaxy notified pharmacies and other customers about the latest recall on Nov. 9 but didn't publicly disclose it until Nov. 23. It covers lots of atorvastatin in bottles containing 90 or 500 tablets. The regulatory agency said it has not received any reports of patients being harmed by the recalled product.
Pfizer Inc.'s Lipitor and the generic versions on the U.S. market are taken by millions of patients. The cholesterol-lowering medicine brought Pfizer $13 billion in annual sales at its peak, but it got U.S. generic competition last Nov. 30.