Under a newly approved amendment, the candidates would have to invest in a Bulgarian company involved in a high-priority investment project in industry, infrastructure, transport or tourism. The investors are also required to have had residence status in the country for at least one year.
Bulgaria, which joined the 27-nation European Union in 2007 and is the bloc's poorest member, is trying to reverse the severe drop in foreign direct investment from euro6.55 billion ($8.5 billion) in 2008 to euro1.75 billion ($2.3 billion) in 2011.
Bulgaria already is handing out passports to ethnic Bulgarians outside its borders, the main beneficiaries being citizens of Macedonia, Serbia, Ukraine and Turkey -- countries with living standards at a fraction of the EU average that are years away from possible membership.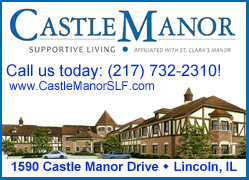 The latest amendments have been criticized harshly by the opposition, and did not get unequivocal support from the presidency or the Justice Ministry, the two institutions that deal with the issue of granting citizenship. According to media reports, the Interior Ministry and the security services have also voiced concerns about potential risks to national security during a closed-door parliament committee meeting.
The political and economic instability in the Middle East following the Arab Spring revolutions could prompt wealthy citizens trying to escape the region's troubles to qualify for the citizenship-by-investment program.
Other EU countries trying to cut public debt and attract foreign direct investment are also considering economic residency programs.
Spain is studying a plan to give residency to foreigners who buy a house or apartment worth euro160,000 ($207,800) or more. The country has more than 700,000 unsold houses following the 2008 collapse of its real estate market.
Government officials, however, are cautious about the idea.
"It is not government policy. Nor is it likely to become so," the spokeswoman for Spain's Economy Ministry said on condition of anonymity because she was not authorized to discuss future policy discussions.