The Commerce Department said Friday that consumer spending dropped 0.2 percent in October. It was the weakest figure since May, and it compared with a 0.8 percent spending increase in September.
Income had risen 0.4 percent in September.
Work interruptions caused by the storm reduced wages and salaries in October by about $18 billion at an annual rate, the government said. The storm affected 24 states, with the most severe damage in New York and New Jersey.
Consumers may also be scaling back on spending because of fears about the "fiscal cliff." That's the name for automatic tax increases and spending cuts that will take effect in January if Congress and the Obama administration fail to strike a budget deal by then.
"The upshot is that although both incomes and spending will probably bounce back in November, the underlying trend is weak," said Paul Dales, senior U.S. economist at Capital Economics.
The depressed spending figures suggest that the economy is growing more slowly in the October-December quarter than it did in the July-September quarter. Consumer spending drives nearly 70 percent of economic activity.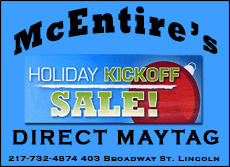 Dales predicts U.S. economic growth will tumble from the 2.7 percent annual rate in the July-September quarter to a weak 1 percent in the October-December period. That's too low to lower the unemployment rate, now at 7.9 percent.
Even discounting the effects of Sandy, income and spending gains would have been meager. Income would have risen a still-weak 0.1 percent. Spending would have been essentially flat, Dales estimated.
After-tax income adjusted for inflation fell 0.1 percent in October. And spending, when adjusted for inflation, dropped 0.3 percent -- the biggest such decline in three years.
The saving rate edged up slightly to 3.4 percent of after-tax income in October, compared with 3.3 percent in September.
Many economists say growth will rebound in the New Year once the rebuilding phase begins in the Northeast.