Even after a relentless, decade-long pursuit that leads to the daring midnight raid of Osama bin Laden's compound, even as she unzips the body bag to verify that the bloody corpse inside is indeed that of the slain al-Qaida leader, Jessica Chastain's CIA officer character is defined primarily by her femininity in this male-dominated world.
It's probably a phenomenon Kathryn Bigelow unfortunately is acquainted with herself, being the rare woman in Hollywood making muscular action movies -- including 2009's "The Hurt Locker," winner of six Academy Awards including best picture and director, the latter being a first for a woman. And so even as "Zero Dark Thirty" takes an aesthetically stripped-down look at a hugely dramatic event, it shines with the integrity and decency of its central figure: a fierce young woman who's both dedicated and brainy, demanding and brazen.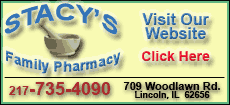 Of course it took billions of dollars over 10 years and a multitude of people -- many who gave their lives -- to make this mission a success. Bigelow and "Hurt Locker" screenwriter-producer Mark Boal have accomplished the difficult feat of taking all that time, travel, investigation and frustration and depicting it thoroughly but also efficiently. The attention to detail, to getting it right each step of the way, is evident in everything from the dialogue to the production design to the lighting.
This is pure, unadorned storytelling, an effort to recreate what happened with absolute authenticity and zero excess. Methodical and detached as it is, "Zero Dark Thirty" may actually leave some viewers a bit cold; there are plenty of moments of danger in crowded streets and claustrophobic questioning rooms, but some of the legwork is tedious and it doesn't always pay off.
But the drama is inherent from the very beginning and the emotion sneaks up on you by the end. We know what happened, and we know why it matters.
Chastain's powerfully controlled performance -- a spectacular showcase for this versatile actress' many talents and a long-overdue leading role -- is emblematic of the film as a whole. Her character, Maya (based on a real person with some tweaks to protect the woman's identity), is described by colleagues as "a killer" upon arrival at the U.S. Embassy in Islamabad, Pakistan, two years after the 9/11 attacks. Quietly reserved at first as she watches a colleague (the commanding Jason Clarke) rough up a suspect during an interrogation -- and Bigelow doesn't shy away from the brutality of such torture, let's call it by its name -- Maya soon asserts herself with her exhaustive research and inner drive.