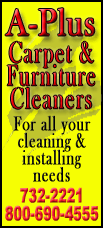 Hal Needham, D.A. Pennebaker, George Stevens, Jr., and Jeffrey Katzenberg will accept their Oscar statuettes from the Academy of Motion Picture Arts and Sciences' Board of Governors at a private ceremony Saturday at the Hollywood and Highland Center. Clips from untelevised dinner program may be included in the Academy Awards telecast on Feb. 24.
Here's a look at the honorees:
___
HAL NEEDHAM was behind the wheel of a car flying 30 feet in the air when he realized he'd put too much gunpowder in the cannon he'd used to make the vehicle flip in the 1974 John Wayne film, "McQ." Needham broke his back and punctured a lung when he landed, but still felt his Cannon Turnover invention was a success.
"I just backed the powder way down and it became a real slick way of turning a car over," the 81-year-old said in a recent interview.
The veteran stuntman and inventor, who went on to write and direct action classics including "Smokey and the Bandit," won the academy's Scientific and Engineering Award in 1986 for another of his creations: The Shotmaker Elite, a camera car and crane equipped with its own generator.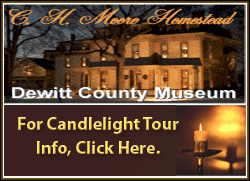 "That just goes to show you that you don't have to be the smartest person in the world to figure out what works and what doesn't," he said.
He quit performing stunts when he made "Smokey" in 1977. He regards the film among his proudest achievements. His last film credit was in 1999 for the TV movie "Hard Time: Hostage Hotel."
For the past year, Needham has been traveling the country promoting his memoir, "Stuntman!: My Car-Crashing, Plane-Jumping, Death-Defying Hollywood Life."
He said he was "in a little shock" when he learned he'd be receiving an honorary Oscar for his entertainment contributions: "I never figured someone like me, with my background and everything, I didn't figure it would get to this point, but I'm happy it did."
Still, he says stuntmen don't need annual recognition from the Academy Awards, as some have suggested.
"Stuntmen bring a lot to the film industry, especially in action films, but if you start trying to give an Oscar for a stuntman, say he doubled a star, I think that takes away from the star's value," Needham said.
___
D.A. PENNEBAKER has been making documentaries since 1953, and he was nominated for an Academy Award for 1993's "The War Room," yet he's still overwhelmed when he considers his honorary Oscar.
"It's sort of a cross between a Nobel Prize and being the fourth batter for the New York Yankees," he said in an interview from his home in New York.
The 87-year-old said he's always been "a little uncertain about the idea of films competing or any work of art competing against other works of art," but understands that awards are ultimately good for business.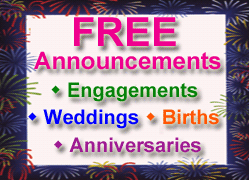 "Anything you can do to increase the awareness of these (documentaries) -- including giving me an Oscar -- is probably useful. But in a way it's kind of like giving somebody a moose," he said. "You're not sure what to do with it, but there it is! ... Especially for directors, when you win the Oscar, then the thing sits on your head and says, 'What are you going to do next?'
Pennebaker and his wife and partner of 30 years, Chris Hegedus, are currently at work on a project "that some people think is ridiculous and we think is really fantastic" about an attorney who hopes to get an oppressed animal legally declared a person. The maker of the seminal 1967 Bob Dylan film "Don't Look Back" is also considering a future music project with the band Yo La Tengo.
___
GEORGE STEVENS, JR., was 11 years old when he attended his first Academy Awards, and he wasn't too happy about it.
"I gave up a very important twilight doubleheader that the Hollywood Stars baseball team was playing because my mother told me that I was going to accept some award" if his father, director George Stevens, won for 1943's "The More the Merrier." "Casablanca" won instead.