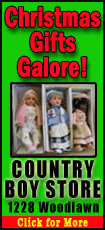 "There was a lot of people who didn't even know I was on 'Idol,'" he continued. "I think that's cool."
The star power for winners on "Idol" -- or other singing competitions on TV -- don't usually continue after the season's run, but Phillips is hoping he won't be one of those stereotypes, thanks to the success of his multiplatinum Top 10 hit and debut album, "The World From the Side of the Moon," which debuted at No. 4 on Billboard's 200 albums chart this week after selling 169,011 units, according to Nielsen SoundScan.
The song -- the only one he didn't write or co-write on the album -- also got a boost when it was used in commercials for the Fierce Five, the five American female gymnasts who scored gold during the Olympics.
The 22-year-old talked about his music, being laid-back and the insta-family and friends who have surfaced since he won the "Idol" crown in an interview with The Associated Press.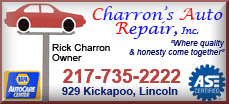 AP: What do you think of the comparisons of "Home" to Mumford & Sons' music?
Phillips: People are always gonna compare somebody to somebody else, but I think when people hear the album it's not gonna remind them of Mumford & Sons too much because I'm a little more rock and you know they're very folk and they're amazing. ... I think once they hear this album it's gonna turn their heads a little bit.
AP: Most "Idol" winners haven't had success like Kelly Clarkson or Carrie Underwood. Does that make you nervous?
Phillips: I mean if it doesn't do well it wasn't meant to do well ... I'd be upset for a little bit, but it's just what it's meant to be. I can only hope for the best. I can't make anybody do anything. I'm nervous about it definitely, but all I can do is hope that it does well.
AP: What do you think of the new "Idol" judges?
Phillips: I'm curious to see how they're gonna judge and to see what they're looking for. Keith Urban is an amazing musician so that'll be cool to have him.