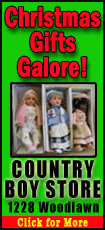 After the second in a series of storms slammed the region Friday, scattered showers are expected Saturday before a third storm strikes Sunday morning, according to the National Weather Service.
A flash flood watch will remain in effect for most of the San Francisco Bay Area and the Santa Cruz Mountains throughout the weekend. The storms could cause rock and mud slides in areas already saturated and affected by wildfires this summer, said NWS forecaster Diana Henderson in Monterey.
"It's not a super storm by any measure, but this is pretty significant," Henderson said. "We should see periods of moderate to heavy rains."
Friday's stormy weather may be behind the death of a Pacific Gas & Electric worker in West Sacramento who was killed after his truck crashed into a traffic signal pole during the stormy weather.
Friday's storm delayed flights at San Francisco International Airport and knocked down a large tree that smashed a car and blocked a busy street for hours in the city's affluent Pacific Heights neighborhood.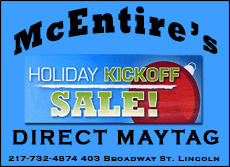 The North Bay was seemingly hit the hardest, as parts of Sonoma County received more than 7 inches of rain and areas in Napa County received nearly 6 inches, Henderson said.
With rain expected all weekend long, Tony Negro, a contractor from Penngrove, Calif., in Sonoma County, said he is worried about water flooding his workshop.
"I'm on my way to get some sand bags," he said.
Thousands of people were without power in that area after an outage that also affected the San Francisco-Oakland Bay Bridge. The suspension span of the bridge was briefly in the dark as traffic was backed up longer than usual because of rain and strong wind gusts.
Also, a mudslide shut down a stretch of Highway 84 east of Fremont, the California Highway Patrol reported. There was no estimate on when it would reopen.
In Sacramento, an empty big-rig jackknifed in the southbound lanes and struck the median divider on Interstate 5 south of downtown Friday morning, the CHP said.
"I would definitely say it's weather-related. The reports came in that he hit a water puddle and hydroplaned and couldn't correct," CHP Officer Mike Bradley said. "A lot of high-profile vehicles, especially the lighter ones, are getting windblown and having some problems maintaining their lane."
No one was injured in the crash on I-5, California's main north-south highway. But a second vehicle also was damaged and had to be towed, while workers cleaned up diesel fuel spilled from the tractor-trailer.
In West Sacramento, police say wet conditions may have been a factor when a PG&E worker died after he lost control of his vehicle and slammed into a traffic pole. PG&E workers at the scene told KCRA-TV that the driver had been working overtime and was returning from Clarksburg in Yolo County.
In Los Angeles, conditions were wet and gloomy as downtown skyscrapers disappeared in low-hanging clouds.
Elsewhere in the West, a state of emergency was declared in Reno, Sparks and Washoe County in Nevada due to expected flooding as a storm packing heavy rain and strong winds swept through the area. Reno city spokeswoman Michele Anderson said public servants would be working overtime through the weekend to control what's expected to be the worst flooding there since 2005. The National Weather Service issued a flood warning along the Truckee River.
The weather also prompted cancellations of Christmas parades and tree lightings in Sparks and Truckee, just across the border from California.
Also, a storm rushed through southern Oregon this week, lingering inland over the Rogue Valley and dropping record rainfall. It largely spared coastal Curry County and its southernmost city, Brookings, which were still recovering from a storm this month.
"We are still vigilant for landslides and road closures and trees down, but so far -- knock on wood -- we are still good to go," Curry County Sheriff John Bishop said.
Forecasters said the region should expect more storms over the next few days.
[Associated Press; By TERRY COLLINS]
Associated Press writers Haven Daley in San Francisco, Don Thompson in Sacramento, Calif., John Antczak in Los Angeles, Hannah Dreier in Las Vegas, Jeff Barnard in Grants Pass, Ore., and Tim Fought in Medford, Ore., also contributed to this report.
Copyright 2012 The Associated Press. All rights reserved. This material may not be published, broadcast, rewritten or redistributed.