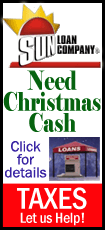 A day earlier, 20 Lebanese were killed inside Syria while fighting alongside rebels to topple President Bashar Assad. The news heightened tensions in neighboring Lebanon.
Lebanese troops deployed to the northern city of Tripoli after the deaths were announced late Friday and Sunni Muslim gunmen fired into the air in tribute. The city was clam Saturday.
The vast majority of Syria's rebels are also Sunnis. Assad -- along with his most elite troops -- belongs to the Alawite sect, an offshoot of Shiite Islam.
The Britain-based Syrian Observatory for Human Rights and Syria-based activist Mohammed Saeed reported heavy fighting and shelling near Damascus' airport Saturday.
Copyright 2012 The Associated Press. All rights reserved. This material may not be published, broadcast, rewritten or redistributed.