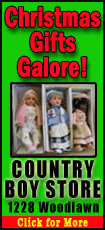 Today's highlight in history:
On Dec. 1, 1862, President Abraham Lincoln sent his Second Annual Message to Congress, which was read aloud by the Secretary of the Senate. In it, Lincoln called for the abolition of slavery, saying that "in giving freedom to the slave, we assure freedom to the free," and toward the end of his message, wrote: "Fellow-citizens, we can not escape history. We of this Congress and this Administration will be remembered in spite of ourselves."
On this date:
In 1824, the presidential election was turned over to the U.S. House of Representatives when a deadlock developed between John Quincy Adams, Andrew Jackson, William H. Crawford and Henry Clay. (Adams ended up the winner.)
In 1860, the Charles Dickens novel "Great Expectations" was first published in weekly serial form.
In 1921, the Navy flew the first nonrigid dirigible to use helium; the C-7 traveled from Hampton Roads, Va., to Washington, D.C.
In 1934, Soviet communist official Sergei M. Kirov, an associate of Josef Stalin, was assassinated in Leningrad, resulting in a massive purge.
In 1941, Japan's Emperor Hirohito approved waging war against the United States, Britain and the Netherlands after his government rejected U.S. demands contained in the Hull Note.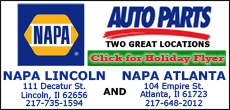 In 1942, nationwide gasoline rationing went into effect in the United States.
In 1952, the New York Daily News ran a front-page story on Christine Jorgensen's sex-reassignment surgery with the headline, "Ex-GI Becomes Blonde Beauty".
In 1955, Rosa Parks, a black seamstress, was arrested after refusing to give up her seat to a white man on a Montgomery, Ala., city bus; the incident sparked a yearlong boycott of the buses by blacks.
In 1969, the U.S. government held its first draft lottery since World War II.
In 1973, David Ben-Gurion, Israel's first prime minister, died in Tel Aviv at age 87.
In 1989, Soviet President Mikhail S. Gorbachev met with Pope John Paul II at the Vatican.
In 1992, in Mineola, N.Y., Amy Fisher was sentenced to 5 to 15 years in prison for shooting and seriously wounding Mary Jo Buttafuoco. (Fisher served seven years.)
Ten years ago: Colombia's largest right-wing paramilitary group declared a unilateral cease-fire in its long-running battle against leftist rebels. Russia won its first Davis Cup title by rallying to beat defending champion France 3-2. Edward Latimer "Ned" Beach, the U.S. Navy captain who wrote the best-selling undersea thriller "Run Silent, Run Deep," died in Washington at age 84.