But they were seemingly always met with the same answer by the Skyhawks:

Lydia Box.

The Sauk Valley forward exploded for 32 points, delivering a 75-65 loss to the Lady Lynx at Jack Nutt Arena in the first game of the Hampton Inn Classic.

"We knew she was their best player," said Lady Lynx coach Carol Wilson. "She had 17 points against us when we played them earlier in the year. There were too many times tonight when we didn't locate her, and she made us pay for it."

A scoring binge by Box in the second half was the difference in the game.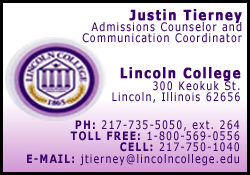 After trailing 37-31, LC opened the second half on a 6-0 run to even the score.
But Box ignited the Skyhawks with eight straight points, including two 3-pointers, that were the start of a decisive 22-8 run that the Lady Lynx would never recover from.
"She is a tough matchup for us," said Wilson. "She's a bigger perimeter player. If we guard her with our guards, she can post them up. Tonight, whenever we had one of our bigs on her, she went out (to) the perimeter and hurt us."
The Lady Lynx were able to match Box's outside shooting with some of their own long-distance marksmanship. LC hit 10 of 24 of their shots from beyond the arc, including four treys from sophomore Jessica Miller.
But, the Lady Lynx struggled mightily in the paint, especially in the second half, when they shot just 9 for 28 on 2-point field goals. Several of the missed attempts came from point-blank range.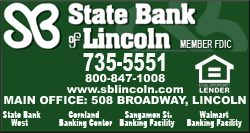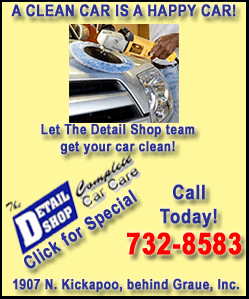 "That would have made a big difference," said Wilson. "We did a good job on the offensive glass, but we couldn't get any of our putbacks to fall. A few of those go in and it's a huge difference."
LC was also without sophomore Ally Friday, the team's top scoring threat, for most of the contest. Friday is recovering from an ankle injury.
"When we played them before, Ally had 21 points. So not having her definitely made a difference," said Wilson. "I think we had a few girls step up and play well, though. I thought Jessica did a nice job as a scorer."
Miller led the Lady Lynx with 14 points. Sophomore Denitra Mack added 12 points, while sophomore Erica Spiller added eight points and 10 rebounds. Freshman point guard Cassidy Jennings added seven assists for LC.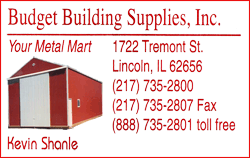 The Lady Lynx will play their second game of the weekend tournament Saturday when they take on Carl Sandburg Community College, with tipoff scheduled for 2 p.m.
LC lost an earlier contest to Carl Sandburg this season on a buzzer-beater. It is the Chargers' only win this season.
"We need to come out and play well," said Wilson. "It was a frustrating loss against them earlier, so we'd like to sort of get that one back tomorrow."
[By JUSTIN TIERNEY]
Lincoln College women's basketball