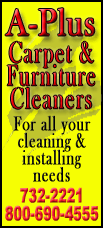 Gerald Wallace added 20 points, including five 3-pointers, as all five Nets starters reached double figures.
They beat the Magic for the third time this season and wrap up their three-game road trip in Miami on Saturday.
Glen Davis had 16 points to lead the Magic, who lost their third straight game.
Brooklyn center Brook Lopez missed his first game of the season with a mild right foot sprain. He is day to day.
Orlando begins a five-game road trip Sunday in Los Angeles. It will be their first meeting against Dwight Howard since trading the All-Star center this past summer.
The Magic were short-handed as well Friday, as point guard Jameer Nelson sat with a sore left Achilles tendon.
It was the latest health issue to confront Nelson, who missed his seventh game this season, after having previously been sidelined with hamstring and groin issues.
E'Twaun Moore started in his place and managed to hold his own opposite star guard Deron Williams, at times pushing the tempo for a Magic offense that had been stagnant in the half court in recent games.
But it wasn't enough as Orlando tired down the stretch and wilted as Brooklyn pushed the pace in the second half.
The big run came just after halftime as the Nets grabbed some momentum in the third quarter and used a 15-4 spurt to take 69-56 lead.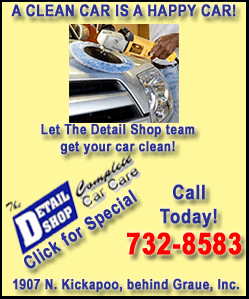 Wallace made two 3-pointers during the run and had four makes from long distance in the quarter.
The Nets led 76-65 at the start of the fourth quarter, with Lopez's replacement Andray Blatche becoming more active inside after a slow start.
Johnson also began to heat up, scoring six points in the period as the Nets' lead grew to 20.
Brooklyn led 45-44 at halftime, as an energized Magic team attacked the basket and took advantage of Lopez's absence underneath, outscoring the Nets 28-18 in the paint.
Orlando also limited the Nets' second-chance opportunities and managed to hold a 19-17 rebounding edge.
Davis led the way for the Magic with 11 first-half points, with Moore adding eight.
Johnson picked up the slack for the Nets, hitting five of his first six shots on his way to 13 points in the first half.
NOTES: Nets coach Avery Johnson, who played for San Antonio's 1999 championship team, said his former coach Gregg Popovich has always looked out for his players' well-being first. That includes resting them as he sees fit. "I think Pop knows his team. He knows what's best for his team," Johnson said. "My main thing is I can't tell him how to run his team. I think he does a great job historically. And whatever he's done over his coaching career, it's worked. He knows his team better than anybody and I'm sure he makes decisions to give his team the best chance to win in the short term and the long term." ... Brooklyn F Tomike Shengelia was inactive for the fourth straight game with a sprained left thumb.
[Associated Press; By KYLE HIGHTOWER]
Copyright 2012 The Associated Press. All rights reserved. This material may not be published, broadcast, rewritten or redistributed.