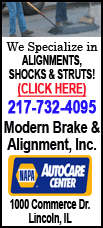 Maybe Taylorville coach Carey McVickers should have issued an avalanche warning.

The Lincoln Railers started the contest on a 23-2 run en route to a dominating 66-36 victory in the conference opener for both teams, a game that saw the Tornadoes' CS8 streak reach a drought of 86 games. Every phase of the Railer game, whether it be shooting, passing, defense, rebounding or hustle, was working at optimum levels. By the time Taylorville knew what hit them, the contest was well out of reach and Lincoln had won their 30th game over the Tornadoes in their last 31, all but six decided by double figures.

"I'm really pleased with where the kids are, especially at this point in the season," the victorious coach Alexander stated. "If we play with a chip on our shoulder like we did tonight, this team can do some good things."

There was a lot of buzz about this game. Taylorville, off to their best start in over 40 years, came in at 4-0 and was hoping to end the burden of the 85-game conference losing streak. However, it was clear from the beginning, it had been impressed on the Railers that it would not be Friday night.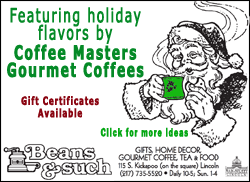 Tyler Horchem, celebrating his 17th birthday, got the visitors on the board with a 3. After a quick score from the hosts, Lincoln exploded on the Tornadoes like a mountainside of snow heading downhill.
Horchem's next 3 started the 20-0 run as Lincoln (5-1, 1-0) scored from long range, inside, off the glass, you name it. The Railers kept finding ways and Taylorville was shell-shocked. The spurt included nine from sophomore Gavin Block, who was as active as he has been all year, and six from Will Podbelsek. Both Block and Podbelsek were on their way to game and career highs of 16 points each.
The second quarter was played evenly by both squads. The Railer offense was only able to muster a basket from Edward Bowlby and seven more points, four on free throws, from Podbelsek. There were a lot in purple on Friday night who were surprised to see their Tornadoes down 32-11 at the intermission.
Just like the first quarter, the Railers broke out their shooting eye and track shoes as an 18-6 run to start the third quarter pushed the Railer advantage to 50-17. Bowlby's 3 at the 3:49 mark upped the Lincoln lead to 30 for the first time at 47-17. The run was highlighted by three more from behind the arc by Horchem. The junior is certainly becoming an offensive weapon that other teams must account for. Horchem finished as the third Railer in double figures with a career high of 15 points, all on 3s.
After an Austin Krusz basket put the red-clad victors up 56-22 late in the third, the Tornadoes were able to convert back-to-back scoring events for the first time all evening by scoring six points before Lincoln could tally again, but this one was in the win column.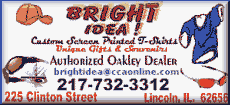 An almost evenly played fourth quarter saw the opportunity for all the healthy members of the team to get some playing time. As the season wears on, and with Joey Olden's injury, some time gained here and there may prove very valuable when most needed.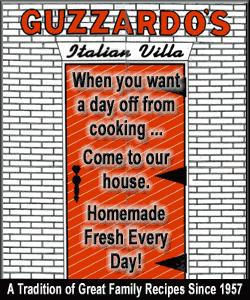 This was not you dad's, or even older brother's, Taylorville squad. Coach McVickers has this team believing, and they have won as many games this year as in the past three years combined. I'm not sure when, but I don't imagine it will be long before the streak is snapped. Going to a different defense and focusing more on shooting 3s has proven effective. However, doing so against Lincoln may not have been the best matchup.
"They play the 1-2-2 just like us, so we knew where the openings would be and we took advantage with crisp passing and then hitting the shots when we got the chance," Alexander said.
Lincoln also took good care of the basketball, committing only five turnovers. For this time of year, five is a great number, but leave it to the Hall of Fame coach to rein in the troops.
"Well," Alexander said, "I'm a perfectionist and I don't know if I'll be happy until that number is zero. But for tonight, we'll take it."
With Podbelsek, Block and Horchem leading the way with 47 points, Bowlby added eight and Max Cook scored five. Cook led the team with nine assists, while Block had a game-high nine rebounds and added six assists. Austin Krusz scored four and Adam Conrady ended the Lincoln scoring with a pair of free throws.
The JV got the night off to a good start with a 51-48 win in overtime. It was a game they were forced to come back in as they trailed by double figures in the second half.
Lincoln is back in action next week on Friday night as they will open the home portion of the conference season against Jacksonville. The JV game is scheduled to tip off at 6, with the varsity action on tap for 7:30.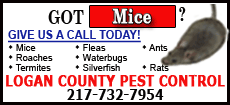 Oh, as far as the weather for Saturday, no chance of any tornado warnings. Looks like cloudy and 60. Heck, let's shoot for 66. On Friday night, the Railers did.
___
LINCOLN (66)
Podbelsek 4 4-5 16, Block 7 0-0 16, Horchem 5 0-0 15, Bowlby 4 0-0 8, M.Cook 2 0-1 5, Krusz 2 0-0 4, Conrady 0 2-2 2, Perry 0 0-0 0, W.Cook 0 0-0 0, Ebelherr 0 0-0 0, Dunovsky 0 0-0. Team 24 6-8 66. 3-point field goals 12 (Horchem 5, Podbelsek 4, Block 2, M.Cook).
TAYLORVILLE (36)
Wilhour 4 0-0 11, Champley 3 0-0 7, Jackson 2 0-0 5, Sheedy 2 0-0 4, Rhymes 1 0-0 3, Fulk 1 0-0 2, Pyle 0 2-2 2, Carls 1 0-2 2. Team 14 2-5 36. 3-point field goals 6 (Wilhour 3, Rhymes, Champley, Jackson).
Scoring by quarters:
LCHS 23-9-24-10 66
THS 2-9-15-10 36
[By JEFF BENJAMIN]
Railer-related information: www.railerbasketball.com