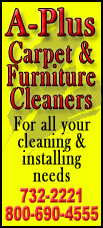 Parliament's public accounts committee said the government should "get a grip" and clamp down on multinationals that exploit tax laws to move profits generated in Britain to offshore domains.
"Global companies with huge operations in the U.K., generating significant amounts of income, are getting away with paying little or no corporation tax here," said Labour legislator Margaret Hodge, who chairs the all-party committee. "This is outrageous and an insult to British businesses and individuals who pay their fair share."
As the British economy splutters amid Europe's economic crisis, and the government slashes spending in a bid to curb the deficit, public anger has grown against companies that pay little tax while making large profits.
Companies operating in Europe can base themselves in any of the 27 European Union nations, allowing them to take advantage of a particular country's low tax rates.
Google has picked Ireland and Bermuda as its main bases, while coffee chain Starbucks has its European base in The Netherlands and pays British tax only after transferring large sums in royalties to its Dutch headquarters.
The committee said online retailer Amazon paid 1.8 million pounds ($2.9 million) in British tax in 2011, on turnover of 207 million pounds.
Hodge said executives from the three companies had been "unconvincing and, in some cases, evasive" when they appeared before the committee last month to explain their tax regimes. And she accused Britain's tax agency of being "way too lenient" in dealing with multinationals.
"All three companies accepted that profits should be taxed in the countries where the economic activity that drives those profits takes place," the lawmakers' report said.
"However, we were not convinced that their actions, in using the letter of tax laws both nationally and internationally to immorally minimize their tax obligations, are defensible."
Amazon did not immediately respond to a request for comment. Google declined to comment Monday, but its British chief, Matt Brittin, said last week that the company "plays by the rules set by politicians."