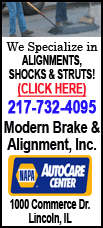 The question of debt forgiveness, or a "haircut," can be revisited after the current bailout program will be successfully concluded and the government in Athens no longer takes on new debt, Merkel said in an interview with the German Sunday tabloid Bild am Sonntag.
Merkel's government had previously ruled out forgiving debt, arguing that Greece must implement the agreed-upon austerity measures and structural reforms in return for its bailout loans. But the International Monetary Fund and many economists say eurozone nations must also forgive Greece some of its debt to allow the country to overcome its debt crisis.
Greece is trapped by an unsustainable debt level -- forecast to reach 190 percent of the country's economic output next year -- which forces it to drastically slash its budget. That, in turn, deepens the country's recession, and makes Greece's debt load rise even more in relation to its gross domestic product.
When asked about a haircut on Greece's debt as a way out of the situation, Merkel told the newspaper "when Greece one day again manages with its revenue, without taking on new debt, then we have to look anew at the situation and reevaluate."
"That won't be before 2014-2015 if all goes as planned," she added.
Greece has promised its international creditors to achieve a budget surplus of 4.5 percent of its GDP by 2016, which would enable the country to start paying back part of its debt.
Greece, which is about to enter its sixth consecutive year of a deep recession that has pushed unemployment up to 25 percent, is being kept afloat with rescue loans from its European partners and the International Monetary Fund.
German opposition leaders and analysts have accused Merkel of playing down the need to write off some of Greece's debt held by eurozone governments before national elections in Germany next year for fear of voter retribution.