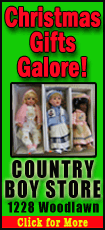 Relin committed suicide in the Portland-area town of Corbett on Nov. 14, deputy Multnomah County medical examiner Peter Bellant said late Sunday night.
He said Relin died of blunt force head injury, but declined to provide any other details.
Relin was co-author with Greg Mortenson of "Three Cups of Tea," which recounts how Mortenson started building schools in Pakistan and Afghanistan.
The book came under scrutiny last year when "60 Minutes" and Jon Krakauer alleged that it contained numerous fabrications.
In April, U.S. District Judge Sam Haddon rejected a lawsuit by four people who bought the book, dismissing claims that the two authors, the publisher, and a charity conspired to make Mortenson into a false hero to sell books and raise money for the charity. Haddon called the claims overly broad, flimsy and speculative.
Mortenson had denied any wrongdoing, though he has acknowledged some of the events in "Three Cups of Tea" were compressed over different periods of time. The New York Times reported that Relin did not speak publicly about the charges.