Norris knows about reticence from her own family. In her memoir, "The Grace of Silence," Norris describes a secret her doting father never told her: He was shot in 1946 by a white police officer in his native Birmingham, Ala.
Her mother hid something, too: Norris' beloved grandmother traveled from town to town in the 1940s and '50s dressed as Aunt Jemima to sell pancake mix, a custom that many now consider a degrading mammy stereotype.
By confronting her family's secrets, Norris has inspired others to reveal their own.
Like the businessman in Los Angeles' Koreatown who told Norris that he abhors Asian gangs, but secretly roots for them because they present an image of Asian manhood he doesn't see anywhere else.
Or the elderly white woman who, along with her childhood friends, used to throw rocks at black sharecropper children walking by her home in Louisiana. She recalls the chill she got when one black girl was hit by a rock and turned to look her dead in the eye, a look that made her recognize her transgression. The woman asked her father what she should do. He told her, using the n-word, that she couldn't hurt black people because "they have thicker skin."
Or the story of Arlene Lee, who posted: "Birthday present; you are black, sorta?"
On the night before Lee's 50th birthday, she was going through the papers of her late mother, an immigrant from Peru. Lee found her mother's real birth certificate, plus a fake one she had used to enter the United States in 1958. On the fake document, Lee's mother had changed her race from black to white.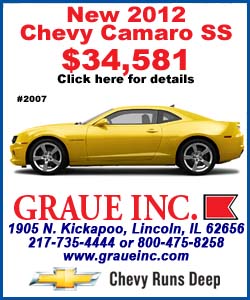 "My mother raised me to be white and I am, at least by self identification I guess," Lee wrote on the Race Card Project website.
"It breaks my heart that we never had a chance to talk about it, that she didn't feel she could trust her only child to understand and that she didn't feel she could ever come out of hiding," Lee wrote.
"And now, I have a new prism through which to see things."
So does Norris. "These six words are just the beginning of fascinating stories," she says. "It's the most interesting and rewarding work I've ever done as a journalist."
Race Card submissions increased after the recent election. So did requests to use the project in schools or institutions, and more people than ever are including additional comments.
A book is begging to be written. Norris is talking with several institutions that are interested in permanently housing and maintaining the project. She will need assistance when she ends a leave from NPR that began last year, when her husband took a role with the Obama campaign.
So many threads lead to Obama. It's clear, Norris says, that he opened the door for this conversation. But few people mention the president by name in their six words. He is mentioned far more in additional comments, and almost always in Norris' follow-up interviews.
"It appears that his ascendance has made people think not just of his story and his place in history, but also their own," she says.
And what about Norris' own place? What are her six words?
When the project began, her words were personal, born of her experience as a black Minnesota girl with a slight speech impediment who was advised against pursuing a four-year college degree. "Fooled them all, not done yet" used to fit well.
But now, after what the nation has experienced these past few years, and the gratitude she feels toward thousands of people who shared their stories with her, Norris is reminded of a quote from the legendary dancer Alvin Ailey: "The dance comes from the people and must always be given back to the people."
So today, her six words are: "Still more work to be done."